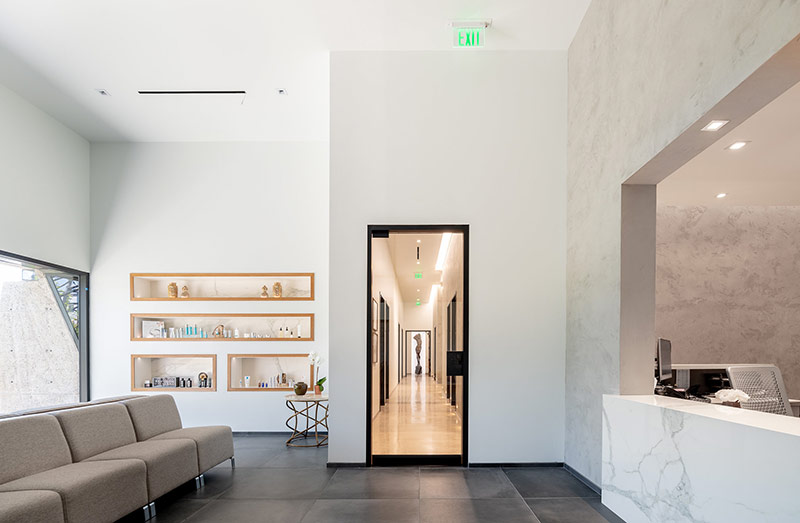 Tradition and Excellence Since 1964.
Our philosophy at Alexander Cosmetic Surgery is simple—less is more.
We have found that nearly all patients like how they look and aren't looking for a radical change. Rather, they wish to enhance their own, natural beauty.
Simplicity is the solution.
Our motto: The simpler the solution, the more excellent the outcome.
Our ability to keep things simple requires both experience and common sense.
Keeping things simple helps us:
Create simplified surgical steps that consistently produce natural results
Make our procedures easily understandable to patients
Keep our patients happy
Restoration, not Change
Cosmetic surgery should never be confused with art because art and beauty are subjective and highly variable. Natural beauty lies within, and simply needs to be revealed. Plastic surgeons who try to make a patient "more beautiful" usually create changes that are unnatural and easily detected.
Our experience and exceptional techniques allow us to consistently deliver predictable and natural results for our patients in and around San Diego.
We do this by focusing on restoration, not change. Less is always more natural.
Attention to Detail
Our philosophy is founded on a family tradition of tailored precision. A good eye, attention to detail, and a desire for perfect workmanship make the difference.
Alexander Cosmetic Surgery has been San Diego's leader in Facial Rejuvenation and Cosmetic Plastic Surgery for the last 50 years, blending proven, time-tested procedures with new, state-of-the-art techniques to create a rejuvenated appearance for our clients.
Whether you are looking for restoration, rejuvenation, or refinement, our surgeons will never compromise your natural beauty.
The first step to restoring your natural beauty is to see Dr. Alexander and his team for a consultation.
We invite you to learn more about the simple ways we can help you achieve a refreshed, natural, and youthful look.
The Difference
The plastic surgeons at Alexander Cosmetic Surgery are renowned for their superior results and expert surgical skill. Our talented surgeons have completed extensive training in order to provide their patients with the cosmetic enhancements they desire.
At Alexander Cosmetic Surgery, our goal is to skillfully enhance your appearance through the most innovative and effective surgical procedures and cosmetic treatments available. We are dedicated to providing our patients with outstanding, compassionate care while continuing a long tradition of surgical excellence.
Some of the many features that make our practice unique include:
Tradition Of Excellence
Superb Facility
Superb and Loyal Staff
Interactive Patient Consult
Unique Patient Programs
Modern Medical Spa & Skincare Clinic
Total T Clinic™, San Diego's First Anti-Aging Clinic
Meet The Doctors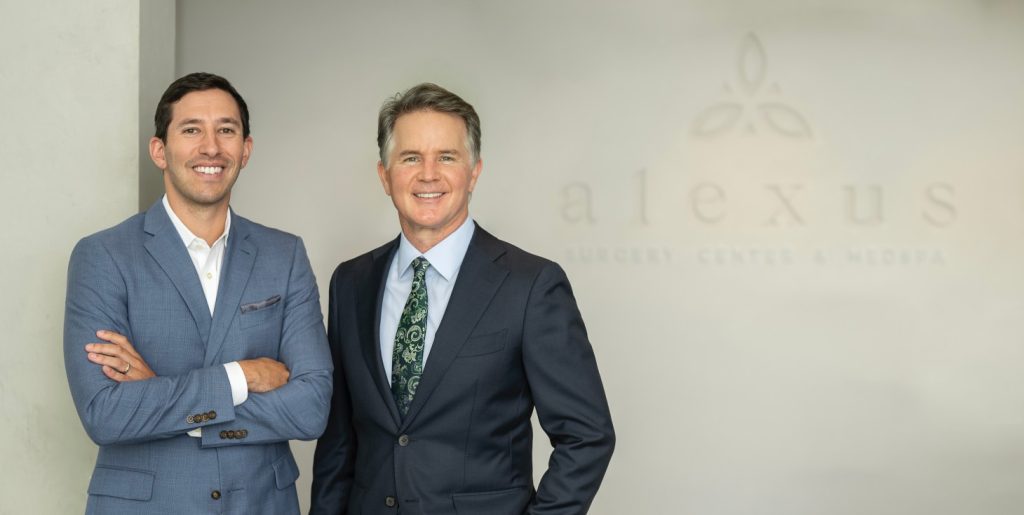 Dr. John Alexander continues his father's tradition of excellence in patient care and unparalleled expertise in plastic surgery. Dr. Jordan Kaplan is a gifted plastic surgeon specializing in aesthetic surgery of the face, breast, and body.
As experts in a widse variety of tailored cosmetic surgical procedures, our expert surgeons focus on a simple approach with an unwavering attention to detail, all designed to achieve predictable, consistent, and natural results.
John T. Alexander II, M.D., J.D., F.A.C.S.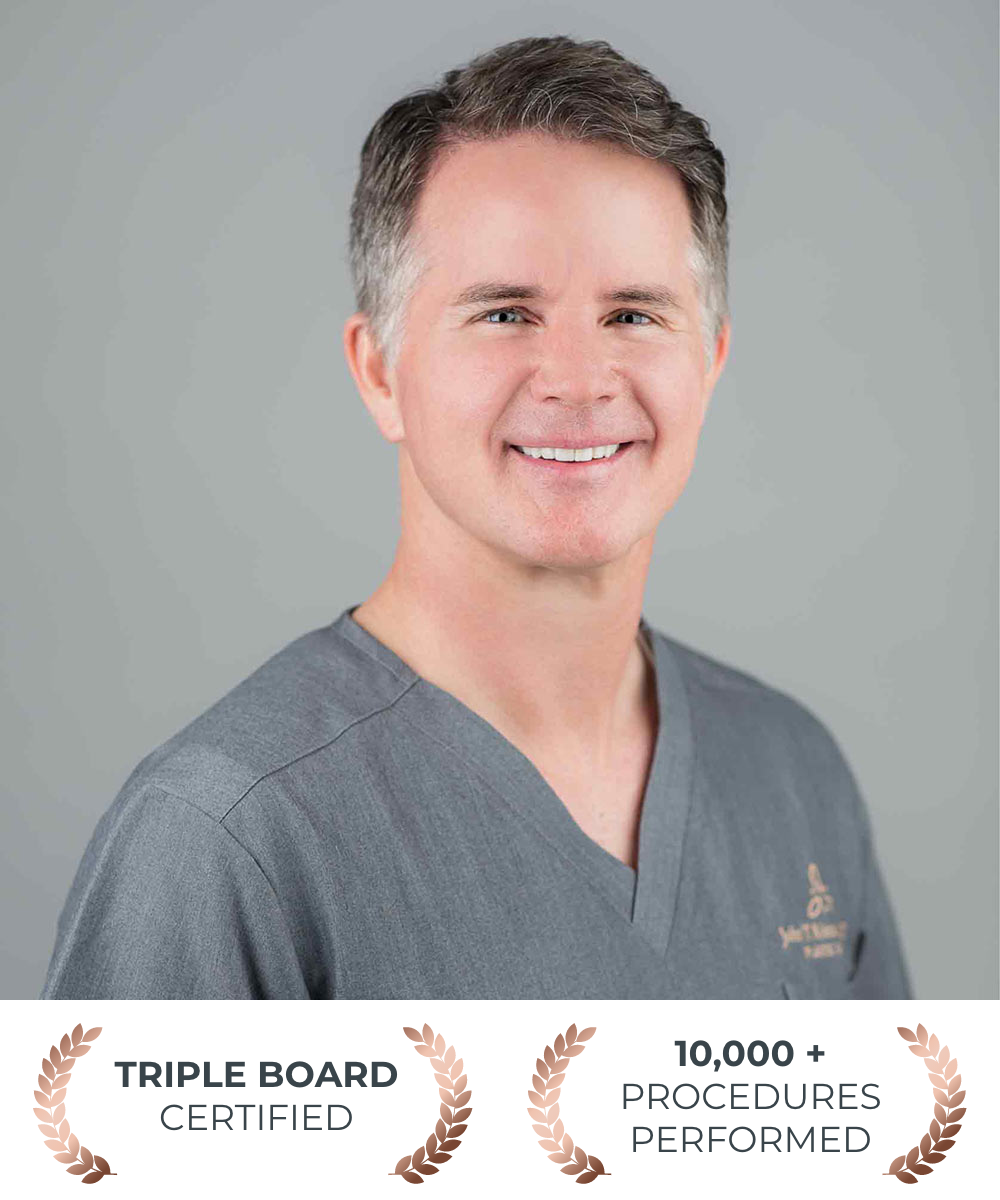 Dr. Alexander II continues a tradition of excellence in plastic surgery, having learned first hand the techniques and systems developed by his father to achieve consistently superb results. He stays current with the most recent advances in cosmetic plastic surgery and anti-aging medicine, broadening the scope of cosmetic treatments available to his patients.
John T. Alexander II, M.D., J.D., F.A.C.S. Curriculum Vitae
Jordan Kaplan, MD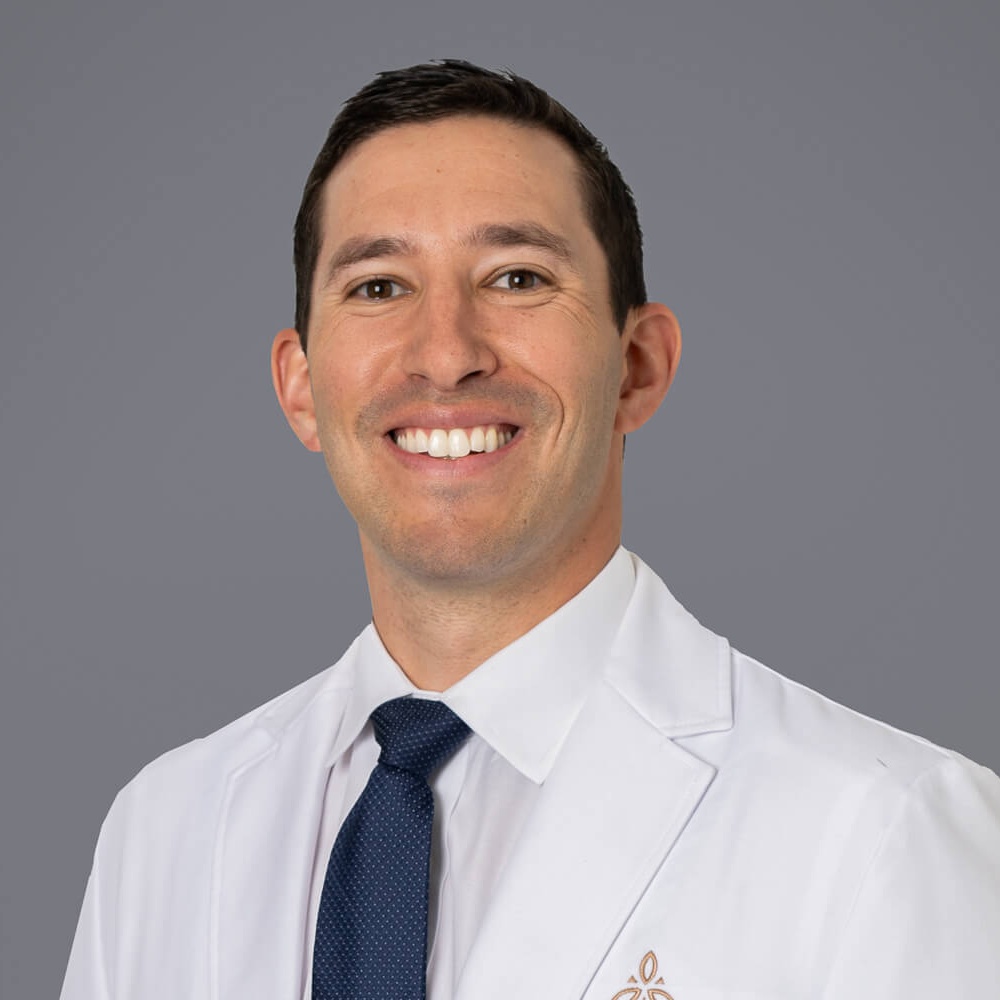 Dr. Kaplan is a gifted plastic surgeon who specializes in aesthetic surgery of the face, breast, and body. His analytical eye and unwavering attention to detail allow him to achieve natural, elegant results, and his unwavering compassionate nature helps his patients feel secure throughout their transformative journey.
Jordan Kaplan, MD Curriculum Vitae
Our Story
A surgeon, a pilot, an architect, and a cowboy…
Dr. Alexander Sr. always wanted to be a surgeon, a pilot, an architect, and a cowboy. In time, he became all of these. As a boy, he admired his uncle, J.R. Price, a renowned general surgeon in Phoenix where Dr. Alexander was born and raised. This was his inspiration to become a surgeon. His brother, Charles, flew B-29s for the Army Air Force at the end of WWII. Dr. Alexander dreamed of becoming a flight surgeon, but by the time the Korean War began he was right in the middle of medical school.
A Change of Heart…
In 1954, Dr. Alexander had been accepted to medical school in Arizona, but when he learned that one of his best friends was attending the University of Maryland he changed his plans. In 1954, they packed up a car and made the drive across the country. He loved his experience on the east coast and later would share many exciting stories of his medical training with his children, planting a seed of interest in his oldest son, John.
The Apprenticeship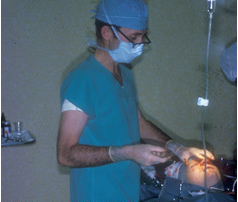 After receiving his medical degree, Dr. Alexander accepted an apprenticeship at White Memorial Hospital in Los Angeles. The job paid $20 per week! He spent so much time at the hospital he decided to move right in. After training in general surgery in Los Angeles and San Diego, Dr. Alexander was given the opportunity to train with Drs. Cronin and Brauer at the preeminent plastic surgery training program in the country. After two years of training in Houston, Drs. Cronin and Brauer recognized his superb ability and potential and offered him a permanent faculty position,. Instead, he decided to return to San Diego where he began his private practice in 1964. In just a few years, he became the most sought-after plastic surgeon in the county and maintained this reputation of excellence for over 45 years.
Father's Footsteps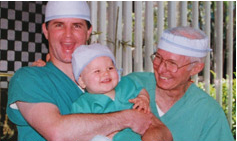 John II recognized that he shared many of father's traits, including a good eye, perfectionism, and meticulous attention to detail, He admired his father's reputation and shared the same passion for improving the lives of others by restoring or enhancing their self-image. While still a young boy, he decided to follow in his father's footsteps as a plastic surgeon.
Father & Son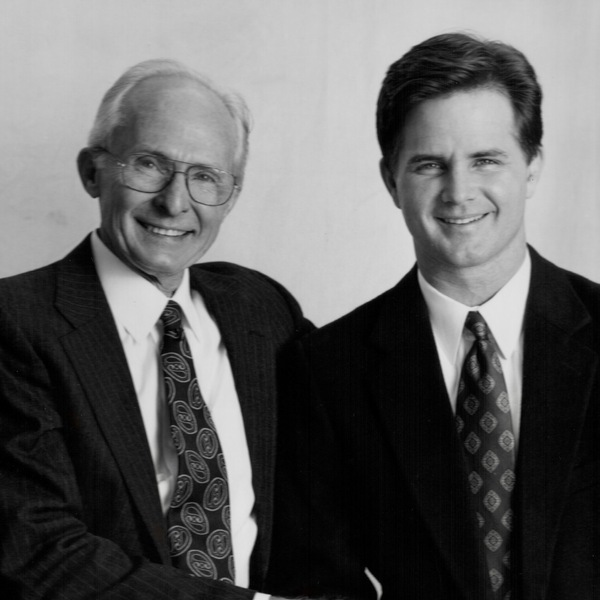 John had the privilege of working alongside his father for 11 years. While he benefited from his father's expertise, he has also had the opportunity to bring new technologies and advanced procedures into the practice, such laser resurfacing, endoscopic procedures, and the QuickLift™.
Dr. Alexander is proud to have passed on to his son the tremendous wealth of knowledge he acquired during his time in private practice as one of San Diego's premiere plastic surgeons and is proud to have his son continue his legacy.
Artist or Tailor?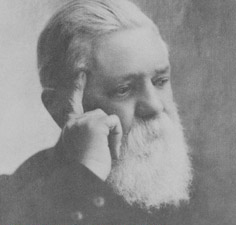 Dr. Alexander Sr. might tell you that the family business dates back much further than his 45 years of experience.
Occasionally, while admiring the results of a procedure he had performed, he would comment to the patient, "My grandfather would be proud of me!" to which the patient would invariably ask, "Oh, was your grandfather a surgeon?"
"No," he would say with a smile, "he was a tailor."
His grandfather, John Thomas, with whom both doctors share their name, was an expert tailor. To be a good tailor one must have an eye for symmetry and an ability to make things fit.
Often, plastic surgeons tout their artistic abilities to patients, making the leap that a good artist is also a good surgeon. One needs to be careful when a surgeon offers this line of reasoning, because art is a very subjective thing. What one person thinks is beautiful, another might consider hideous. Nobody wants to look like a Picasso! Natural-appearing cosmetic surgery has much in common with fine tailoring; optimal outcomes depend on being meticulous about details and getting the right fit.
We invite you to visit us for a complimentary consult, where you can discover how a family tradition of excellence and common sense can help you achieve the natural outcome you desire.
Meet The Team
At Alexander Cosmetic Surgery we are fortunate to have an excellent, caring, and dedicated staff, many of whom have been with the practice for decades. The longevity of our staff's service is a testament to the commitment to quality and excellence provided by the Alexanders to our patients.
Coming Soon!
Our Facility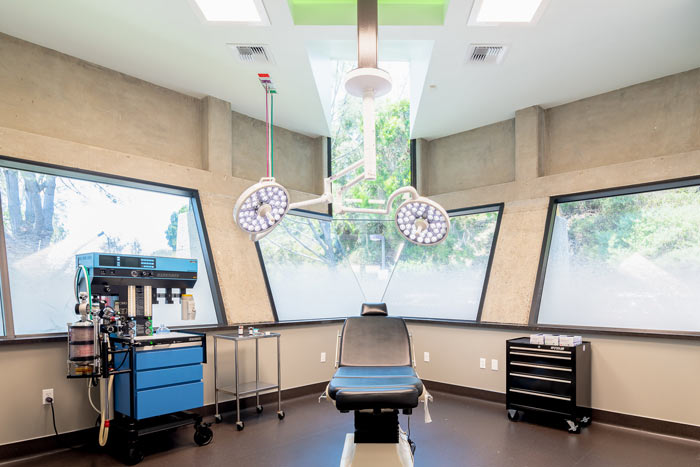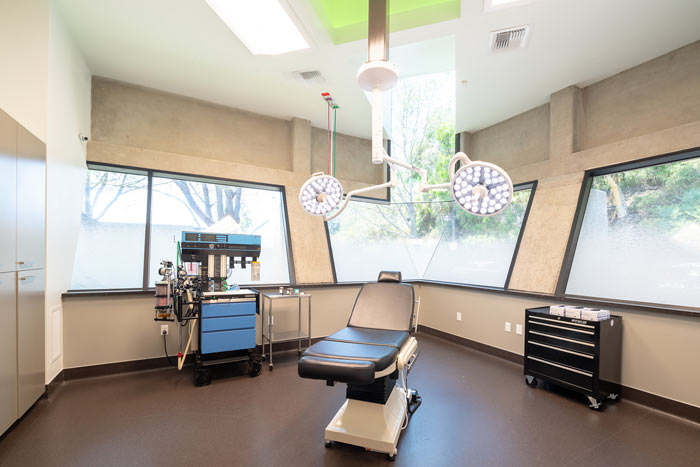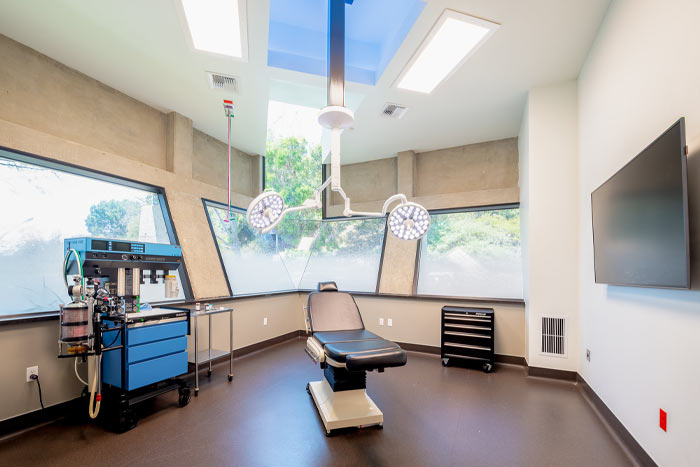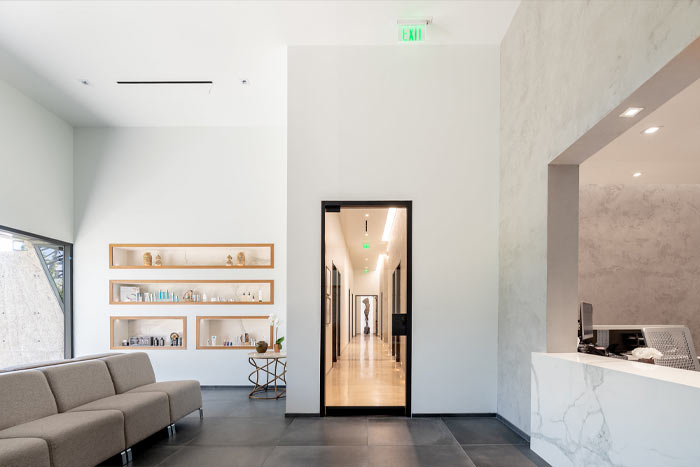 Our Surgical Office and Medical Spa are beautifully decorated with antiques, unique artifacts, and original artwork. We offer two reception areas, one for new patients and another private area for post-operative patients. Our consult room is inviting and large enough to comfortably visit with prospective patients and their families. We use a unique touch-screen system to assist with our consults, perform computer imaging, and view representative Before and After photographs.
Our 3-Suite Surgical Center is accredited by the American Association for Accreditation of Ambulatory Surgical Facilities (AAAASF), an intensive review process, assuring our patients the highest level of safety possible, and allowing us to provide all levels of anesthesia, from local to general. Surgical facilities that offer only "local anesthesia" are rarely, if ever, certified.
Unlike many surgery centers, our office and surgery center is extremely private, with a post-operative waiting room immediately adjacent to the underground parking garage, allowing discreet entry and exit. There is never a need to be in a common lobby or crowded elevator while you are recovering from your surgery.