A surgeon, a pilot, an architect, and a cowboy…
Dr. Alexander Sr. always wanted to be a surgeon, a pilot, an architect, and a cowboy. In time, he became all of these. As a boy, he admired his uncle, J.R. Price, a renowned general surgeon in Phoenix where Dr. Alexander was born and raised. This was his inspiration to become a surgeon. His brother, Charles, flew B-29s for the Army Air Force at the end of WWII. Dr. Alexander dreamed of becoming a flight surgeon, but by the time the Korean War began he was right in the middle of medical school.
A Change of Heart…
In 1954, Dr. Alexander had been accepted to medical school in Arizona, but when he learned that one of his best friends was attending the University of Maryland he changed his plans. In 1954, they packed up a car and made the drive across the country. He loved his experience on the east coast and later would share many exciting stories of his medical training with his children, planting a seed of interest in his oldest son, John.
The Apprenticeship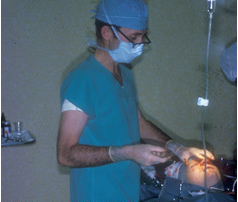 After receiving his medical degree, Dr. Alexander accepted an apprenticeship at White Memorial Hospital in Los Angeles. The job paid $20 per week! He spent so much time at the hospital he decided to move right in. After training in general surgery in Los Angeles and San Diego, Dr. Alexander was given the opportunity to train with Drs. Cronin and Brauer at the preeminent plastic surgery training program in the country. After two years of training in Houston, Drs. Cronin and Brauer recognized his superb ability and potential and offered him a permanent faculty position,. Instead, he decided to return to San Diego where he began his private practice in 1964. In just a few years, he became the most sought-after plastic surgeon in the county and maintained this reputation of excellence for over 45 years.
Father's Footsteps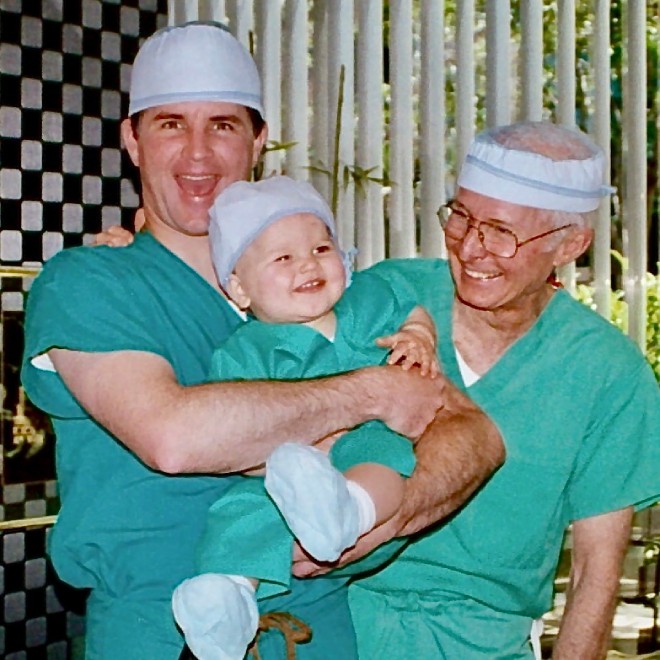 John II recognized that he shared many of father's traits, including a good eye, perfectionism, and meticulous attention to detail, He admired his father's reputation and shared the same passion for improving the lives of others by restoring or enhancing their self-image. While still a young boy, he decided to follow in his father's footsteps as a plastic surgeon.
Father & Son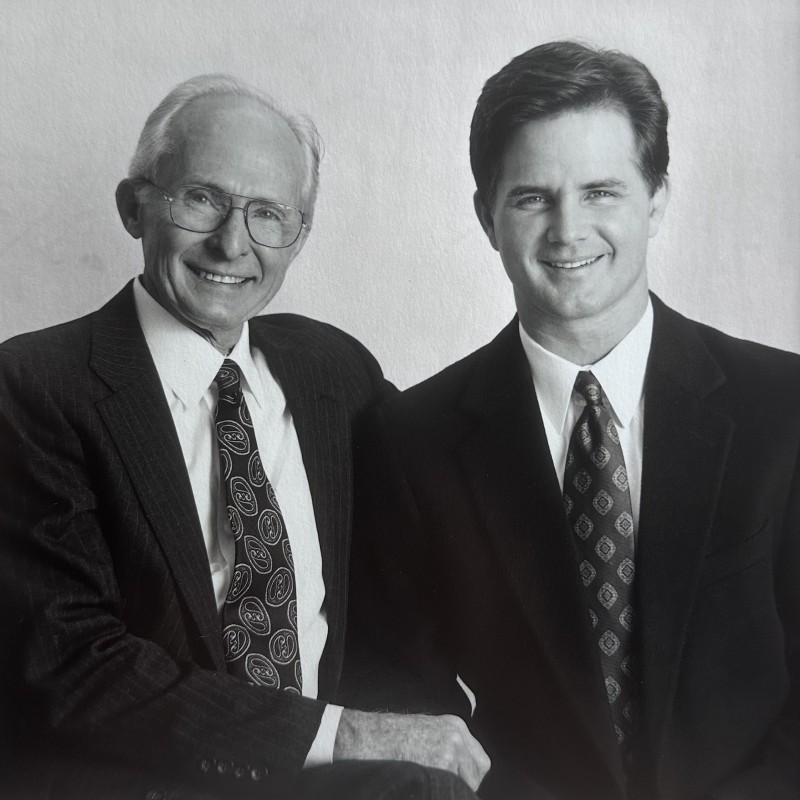 John had the privilege of working alongside his father for 11 years. While he benefited from his father's expertise, he has also had the opportunity to bring new technologies and advanced procedures into the practice, such laser resurfacing, endoscopic procedures, and the QuickLift™.
Dr. Alexander is proud to have passed on to his son the tremendous wealth of knowledge he acquired during his time in private practice as one of San Diego's premiere plastic surgeons and is proud to have his son continue his legacy.
Artist or Tailor?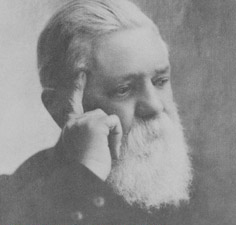 Dr. Alexander Sr. might tell you that the family business dates back much further than his 45 years of experience.
Occasionally, while admiring the results of a procedure he had performed, he would comment to the patient, "My grandfather would be proud of me!" to which the patient would invariably ask, "Oh, was your grandfather a surgeon?"
"No," he would say with a smile, "he was a tailor."
His grandfather, John Thomas, with whom both doctors share their name, was an expert tailor. To be a good tailor one must have an eye for symmetry and an ability to make things fit.
Often, plastic surgeons tout their artistic abilities to patients, making the leap that a good artist is also a good surgeon. One needs to be careful when a surgeon offers this line of reasoning, because art is a very subjective thing. What one person thinks is beautiful, another might consider hideous. Nobody wants to look like a Picasso! Natural-appearing cosmetic surgery has much in common with fine tailoring; optimal outcomes depend on being meticulous about details and getting the right fit.
We invite you to visit us for a complimentary consult, where you can discover how a family tradition of excellence and common sense can help you achieve the natural outcome you desire.