Breast Lift
Conveniently located to serve the areas of San Diego, CA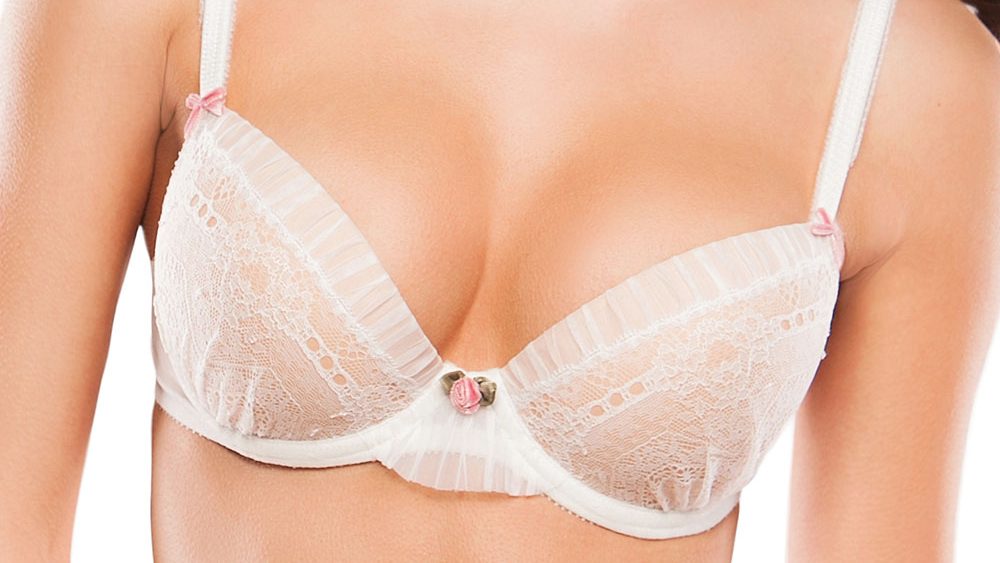 A breast lift, also known as mastopexy, is a surgical procedure that helps improve the appearance of sagging breasts. Breast sagging, medically referred to as breast ptosis (TOE-sis), commonly occurs due to larger breasts, aging, pregnancy, and weight fluctuations. These changes can cause the nipple position to drop, the areola size to enlarge, and the breasts to lose their firmness, shape, and contour. A mastopexy procedure can address these concerns, rejuvenating the breasts and restoring a more youthful appearance.
Dr. John T. Alexander II and Dr. Jordan Kaplan are plastic surgeons at Alexander Cosmetic Surgery in San Diego, California. They specialize in breast lifts, offering customized solutions to meet each patient's unique needs. Our surgeons will evaluate your breast anatomy, skin elasticity, and overall health to determine the best approach for your breast lift procedure.
Breast lift procedures offer long-lasting results, improving not only physical appearance but also self-confidence and body image. If you are interested in learning more about breast lift procedures or would like to schedule a consultation, contact Alexander Cosmetic Surgery at (858) 455-7557 or fill out the simple form on our website.
Before and After Photos
About Breast Lifts
Breast ptosis can be present in patients of all ages and breast sizes. However, it is most common in the following instances. (1)
Increased Age
Large Breasts
After Weight Loss
After Pregnancy
Hormonal Changes
Mastopexy is a cosmetic procedure that aims to restore the position of the breasts on the chest wall, improving breast contour and firmness. There are three key elements to the surgery.
The raising of the nipple-areolar complex
The reshaping of breast tissue
The removal of excess skin
Does a Breast Lift Procedure Look The Same For Everyone?
Breast lift surgery is not a one-size-fits-all procedure. Dr. Alexander and Dr. Kaplan understand that each patient has unique needs and goals, which is why he takes the time to create an individualized treatment plan for every patient. The consultation process involves a thorough examination of the breasts to determine the extent of sagging and the best surgical approach to achieve the desired results.
Breast Lift Techniques (2)
Generally speaking, the more the breast has drooped, the more skin has to be removed to restore the optimal breast shape. To minimize scarring, excess skin is usually removed skin in the lower breast. The total length of all incisions added together tends to increase in proportion to the droopiness of the breast. The following techniques are presented in the order of shortest to longest incision.
Crescent Lift
This method is suitable for minimal breast sagging and involves removing a crescent-shaped piece of skin above the areola. It is not often used because it creates minimal lift and can make the areola more oval instead of round.
Doughnut (Benelli, Circumareolar) Lift
Appropriate for mild-to-moderate sagging, this technique involves removing a doughnut-shaped portion of skin around the areola. Although this type of lift avoids any additional scars on the breast, if inappropriatley used in breasts that are too droopy, the tightening effect can create a purse-string flattening of the breast shape, which is not ideal.
Lollipop Lift
This approach is ideal for moderate sagging and adds to the donut mastopexy a vertical incision from the bottom of the areola to the breast crease. Although there is an additional scar, the projection of the breast is greater, thus creating a more ideal shape to the breast.
Anchor Lift/Inverted-T Lift (Wise-pattern)
The anchor or inverted-T lift is best suited for severe cases of sagging and adds an incision in the breast crease to the lollipop lift creating an anchor-shape..
Benefits
Enhanced breast appearance: A breast lift can improve the shape, size, and overall appearance of your breasts.
Improved breast symmetry: If your breasts are uneven or have different shapes, a breast lift can help create symmetry and balance.
Boost in self-confidence: Having breasts that look and feel youthful can make you feel more confident in your appearance and improve your overall quality of life.
Youthful-looking breasts: A breast lift can create a more youthful appearance for your breasts, helping you look and feel younger.
Reduced back and neck pain: Women with sagging breasts often experience discomfort, including back and neck pain. A breast lift can alleviate these issues by lifting the weight of the breasts off the chest and distributing it more evenly.
Improved posture: Sagging breasts can cause poor posture, which can lead to further pain and discomfort. A breast lift can improve your posture by correcting the position of the breasts on the chest.
Improved quality of life: A breast lift can improve your quality of life by boosting your self-confidence, reducing pain and discomfort, and allowing you to enjoy physical activities.
Long-lasting results: While a breast lift does not stop the natural aging process, the results can be long-lasting with proper care and maintenance.
Candidates
The ideal candidate for a breast lift is in good overall health, has realistic expectations for the outcome of the procedure, and is a non-smoker. If you are considering a breast lift, schedule a consultation at our San Diego practice to learn more about the benefits of this procedure and whether it can help you achieve your desired results.
Personal Consultation
At Alexander Cosmetic Surgery, we understand that sagging breasts can be a concern for many women, which is why we offer breast lift procedures. If you're considering a breast lift to enhance your appearance, Dr. Alexander or Dr. Kaplan will personally meet with you to discuss your cosmetic concerns and medical history. During your consultation, he will evaluate the shape, size, and symmetry of your breasts to determine whether a breast lift procedure is appropriate for your needs. He may recommend combining the surgery with other procedures such as breast augmentation or reduction to achieve optimal results.
Preparation
To achieve optimal results our team will advise you to discontinue any medications or supplements that may increase the risk of bleeding during surgery. We will also ask you to quit smoking and refrain from nicotine use for a few weeks before and after the procedure, as it can interfere with the healing process.
It's essential to arrange for someone to take you home after the procedure, and we recommend having a friend or family member stay with you for the first day or two of your recovery. You should plan to take time off from work and limit physical activity for a few weeks to allow for proper healing.
Procedure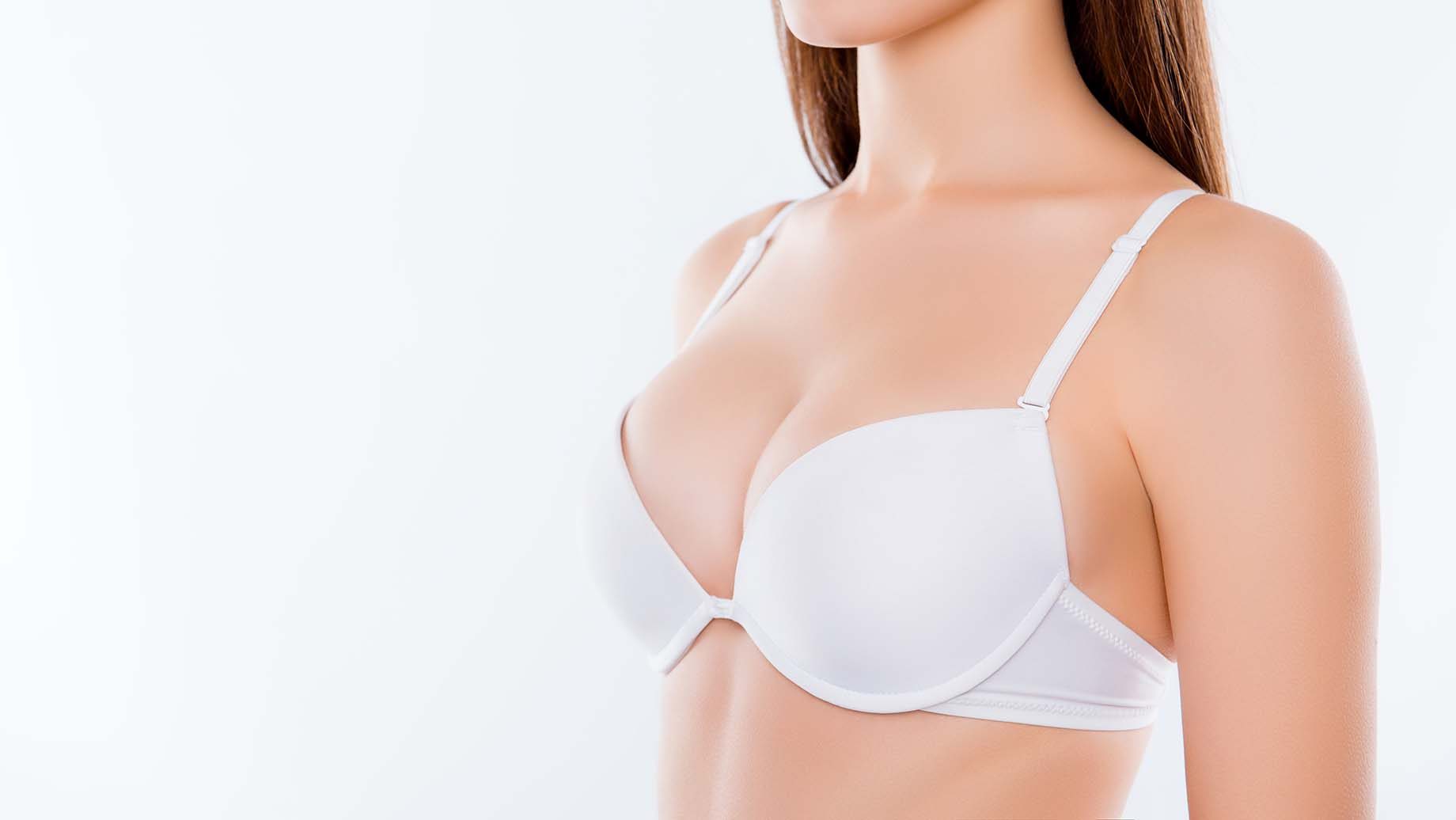 The surgical procedure typically involves making incisions around the areola and down the breast, allowing access to the underlying breast tissue. The breast tissue is reshaped and lifted to create a more youthful breast contour. In some cases, breast implants may be used to enhance breast size and volume. The nipple is then repositioned higher on the breast mound, and excess skin is removed.
Recovery
After your breast lift surgery, you'll need to take some time off from work and daily activities to allow for proper healing. You may experience some pain, swelling, and bruising for the first few days, but these symptoms can be managed with prescribed medication and rest. Drains are rarely required. Our team will provide you with detailed post-operative care instructions, including how to care for your surgical incisions and when to schedule follow-up appointments.
You may need to wear a simple surgical bra for one to two weeks to minimize swelling and support your breasts during the healing process. You should avoid strenuous activities, lifting heavy objects, and raising your arms above your shoulders until cleared by your surgeon.
Results
The results of your breast lift will be noticeable immediately after surgery, but the final results may take several months to fully develop as swelling subsides and your breasts settle into their new position. You'll enjoy a more youthful, lifted breast contour and improved nipple position that complements your body proportions. Dr. Alexander and Dr. Kaplan take great care to minimize scarring and ensure natural-looking results that enhance your confidence and self-esteem.
Cost of a Breast Lift in San Diego
The cost of a breast lift depends on several factors, including surgical fees, anesthesia charges, and the individualized treatment plan created for you. We will discuss these factors with you during your consultation and provide you with a detailed estimate of the total cost of your surgery.
We believe in transparency at Alexander Cosmetic Surgery, and our team is committed to working with you to develop a customized treatment plan that fits your budget. Our goal is to help you achieve your aesthetic goals while ensuring that you're comfortable with the financial investment required for your desired procedure.
If you're considering a breast lift, we encourage you to schedule a consultation. During your consultation, we will answer your questions, discuss your options, and provide you with a clear understanding of the costs associated with your procedure. Contact us today at (858) 455-7557 or complete a form on our website to schedule your appointment.
FAQ
How does mastopexy address breast sagging?
Mastopexy involves repositioning the droopy breast tissue to a higher position on the chest wall, raising the nipple and areola to a higher position on the breast mound, removing excess skin, and tightening the remaining skin to create a firmer, more lifted appearance.
Am I a good candidate for mastopexy?
If you have breast sagging, but you like the size and position of your breasts in a bra, you may be a good candidate for mastopexy. However, if you also want to increase the size of your breasts, you may need to consider combining mastopexy with breast augmentation.
What happens during a breast lift procedure?
Your surgeon will spend significant time immediately before the procedure making precise marks on the breast. This is arguably the most important part of the procedure. Mastopexy is typically performed under general anesthesia. The surgeon will make incisions around the areola, down the front of the breast, and sometimes along the breast crease. They will then remove excess skin and reposition the nipple and areola to achieve a more lifted appearance. The remaining skin is then tightened and closed with sutures.
What is the recovery time for a breast lift?
The recovery time for a breast lift varies from patient to patient, but most women can return to work and normal activities within a week or two after surgery. You will need to avoid strenuous exercise and heavy lifting for at least four to six weeks.
Will there be scarring after a breast lift?
Yes, there will be some scarring after a breast lift, but the scars will fade over time. The surgeon will try to make the incisions as inconspicuous as possible, and you can help minimize scarring by following post-operative care instructions carefully.
References
Martinez AA, Chung S. Breast Ptosis. PubMed. Published 2021. https://www.ncbi.nlm.nih.gov/books/NBK567792/
Ramanadham SR, Rose Johnson A. Breast Lift with and without Implant: A Synopsis and Primer for the Plastic Surgeon. Plastic and Reconstructive Surgery Global Open. 2020;8(10):e3057. doi:https://doi.org/10.1097/GOX.0000000000003057