Deep-Plane Vertical Facelift
Conveniently located to serve the areas of San Diego, CA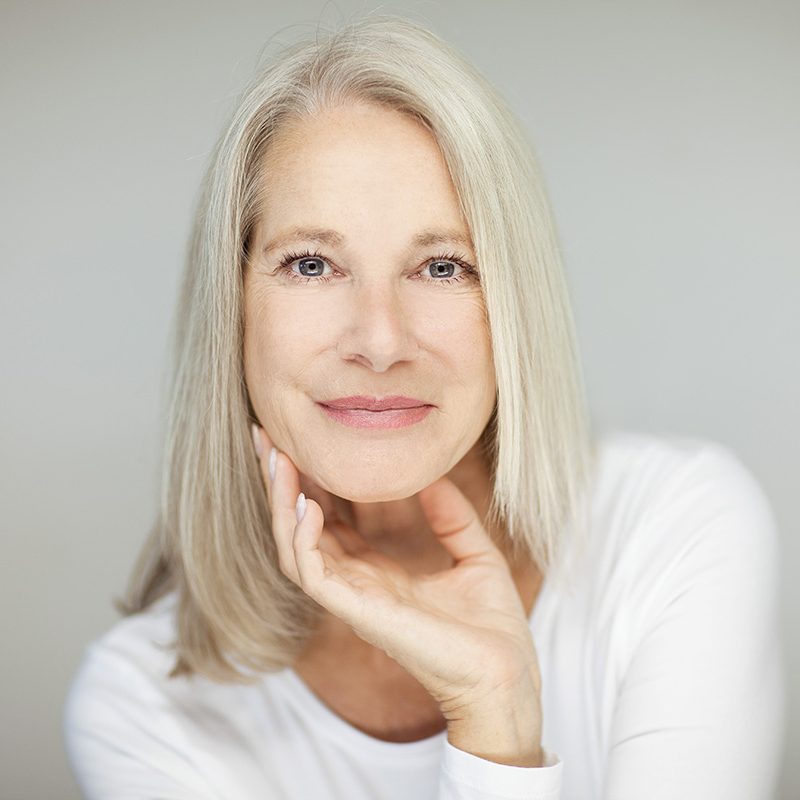 A deep-plane vertical facelift is a surgical procedure that addresses signs of aging such as loose, sagging skin, jowls, deep nasolabial folds, hollow lower eyelids, and volume loss in the face, creating a more youthful and refreshed look. Depending on the patient's goals and the extent of their facial aging, the procedure can be customized to address specific areas such as the cheeks, jawline, or neck. With today's advanced deep-plane techniques and a skilled and experienced surgeon, patients can turn back the clock and enjoy natural-looking results.
Patients in San Diego looking for an expert in deep-plane vertical facelifts choose John T. Alexander II, M.D., J.D., F.A.C.S. and Jordan Kaplan, MD at Alexander Cosmetic Surgery. Dr. Alexander carries on the long-standing family tradition of devotion to patient care and unparalleled expertise in plastic surgery. He is known for his attention to detail and individualized approach to each patient, ensuring personalized care and natural-looking results. Dr. Alexander and Dr. Kaplan will work closely with you to understand your goals and concerns and develop a treatment plan tailored to your unique needs. With his commitment to patient safety, excellent surgical skills, and compassionate care, Dr. Alexander and Dr. Kaplan are trusted and respected plastic surgery providers. To experience the Alexander Cosmetic Surgery difference, call (858) 455-7557 or fill out our contact form to schedule a virtual or in-person consultation.
Before and After Photos
More About Deep-plane Facelifts
At Alexander Cosmetic Surgery in San Diego, deep-plane vertical facelifts are our specialty. Dr. Alexander and Dr. Kaplan are highly experienced in the most effective approaches and uses the most advanced techniques to allow you to achieve the best possible outcomes. That means that your results will be significant yet still natural-looking; you can look younger without anyone knowing you have had surgery!
The desire to improve one's appearance with surgery is nothing new. In fact, there are records of plastic surgery procedures dating back to 700 BC! [1] However, over the past few decades, advances in technology have given surgeons a much better understanding of facial anatomy, and rejuvenation techniques have dramatically improved, allowing patients more options for looking their best as they age.
Many patients who decide to undergo a deep-plane facelift have already tried fillers or other minimally invasive procedures and want a more comprehensive and long-lasting solution. In these cases, the best route is a surgical procedure, like a deep-plane facelift. When performed by a qualified plastic surgeon, a this revolutionary procedure can address unwanted changes caused by aging while preserving your unique facial features and restoring your youthful appearance.
We often hear concerns about looking "windswept" or "done." This is completely avoidable when excellent judgment is combined with years of experience and the best techniques. Seeing a skilled surgeon ensures that they have a comprehensive understanding of facial structures and the specific techniques and methods to ensure the best results. [2]
In the deep-plane procedure, underlying deep facial tissues are repositioned and excess skin is removed; this restores the youthful contours and overall appearance of the face. Deep-plane procedures are customized to each patient's unique needs, and there are a variety of techniques that a skilled surgeon can perform for optimal results.
MD Restore (Deep-plane Vertical Facelift)
MD Restore is a deep-plane facelift that effectively addresses the entire SMAS, a specific underlying tissue layer of the face, to achieve incredible and consistent rejuvenation. SMAS stands for Superficial Musculo-Aponeurotic System. It's a square layer of fatty tissue (about the size of a Post-It® note) under the skin and above the actual muscles of the face and neck. Only a small amount of skin needs to be freed to reach the edge of the deep SMAS layer. The actual vertical lifting is done by completely freeing the tight attachments under the SMAS, allowing Dr. Alexander and Dr. Kaplan to completely restore the SMAS to its original, youthful position. The overlying attached skin comes along for the ride, without any tension or pull. This allows for more natural-looking results than simply tightening the skin, which can create a "pulled" look.
Why is a deep-plane procedure superior to a regular SMAS facelift?
Many surgeons simply tighten the SMAS with superficial sutures, yet still call their procedures "deep-plane." This is the most commonly done procedure, but it is not as lasting because the attachments beneath the SMAS are not released, leading to early recurrence of cheek sagging.
Deep-plane QuickLift
A QuickLift™ is a deep-plane facelift surgery that is a faster and less invasive alternative that can be performed on younger patients with early signs of facial aging.. A QuickLift™ addresses your mid-face and lower face and is performed using shorter incisions than a traditional facelift.
Choosing Your Surgeon in San Diego
When selecting a surgeon for any surgical procedure, it is crucial to consider several key factors:
Establishing a strong connection with your surgeon is essential to establish open communication, build trust, and ensure that you feel comfortable and confident in their ability to provide quality care. The surgeon's bedside manner and the way they interact and communicate with you is also a critical aspect of this process. Finding a surgeon with whom you feel a sense of comfort and ease can go a long way in ensuring that you have a positive surgical experience.
Gathering recommendations from individuals who have undergone successful procedures with Dr. Alexander and Dr. Kaplan are a powerful source of reassurance for prospective patients. Often, this can be an important first step in the decision-making process. In fact, the majority of our patients come to us through referrals from friends or family members who were highly satisfied with their results.
When choosing a physician for a surgical procedure, the doctor's experience level should be a top consideration. As with any profession, a physician's expertise is closely correlated with the number of procedures they have performed. The more a doctor has performed a specific procedure, the higher their proficiency and skill.
When a physician recommends a specific procedure, it is important to inquire about their level of experience with that procedure. Specifically, ask about the number of times they have performed the procedure and how frequently they perform it. A surgeons direct experience with the specific procedure is even more important. It is okay to ask pointed questions and to gather detailed information about the surgeon's experience with the procedure you are considering.
What are the Benefits of a Deep-plane Vertical Facelift?
A facelift, also referred to as a rhytidectomy (rye-tid-EK-tuh-mee), targets visible signs of aging in the face, such as:
Sagging in the cheek area (mid-face)
Deep creases below the lower eyelids, also called the tear trough
Nasolabial folds, or deep wrinkles that run along the nose and extend to the corners of the mouth
Fat that has descended along the jawline, creating jowls
Muscle atrophy, or the loss of muscle tone in the lower face
Sagging skin and accumulation of fat under the chin and jaw that can create a double chin, even in patients with a thin physique
A deep-plane facelift can dramatically improve these signs of aging for a lasting, refreshed appearance. Interested in learning more? Call (858) 455-7557 to determine if this procedure is right for you.
Ideal Candidates for Facelift Surgery
Patients who are good candidates for surgery:
Feel that they look much older than they feel
Have significant laxity in the jawline and creases around the corners of the mouth
Are healthy individuals
Are non-smokers or smokers who are willing to give up the habit for a period before, during, and after surgery
Should understand the risks and benefits of the procedure
Have realistic expectations about their procedure
This procedure is commonly performed on individuals between 40-70 years old, but this can vary as the signs of aging affect each patient's appearance differently.
Personal Consultation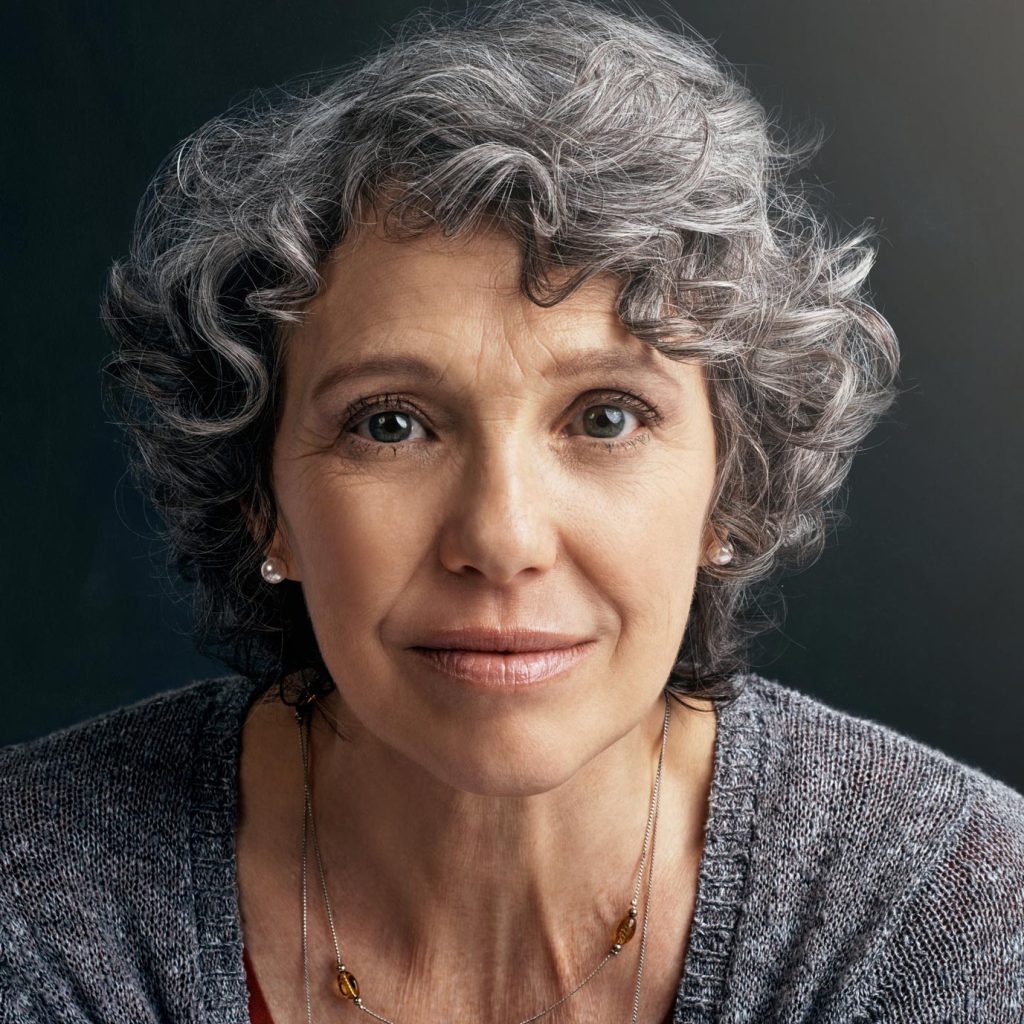 When you meet with Dr. Alexander or Dr. Kaplan, you can expect an open and thorough discussion of the appropriate options for your unique face, in terms that are easy to understand. Your personal consultation is a chance for Dr. Alexander or Dr. Kaplan to learn more about you so he determine an approach that aligns with your needs and achieves the most natural-looking results.
Dr. Alexander and Dr. Kaplan will perform extensive examinations during your consultation and explain his observations. He'll design an individualized procedure that addresses your specific situation and goals. The success of your facelift depends on honesty during the consultation appointment. We will ask you questions about your health, goals, and lifestyle before making our recommendation. Studies have proven that well-informed patients with realistic expectations for their post-surgery outcomes are typically the most satisfied. [3] Your satisfaction is of utmost importance, and so Dr. Alexander and Dr. Kaplan and their staff will make sure that you have all the information you need, so that you can make a confident decision about moving forward.
Preparation for Your Deep-plane Facelift
Before the surgery, we may ask you to adjust your current medication regimen. This includes refraining from taking aspirin, anti-inflammatory drugs, and herbal supplements, as they can increase bleeding during the operation. During a pre-operative appointment, usually 2-4 weeks before surgery, we will ask that you get lab testing or a medical evaluation. We will provide detailed instructions for the night before and the morning of surgery and discuss the type of anesthesia that will be used during your procedure. Finally, we will explain post-operative care, follow-up appointments, and what help you might need at home after the procedure.
Informed Consent
The decision to have a deep-plane facelift is extremely personal and should be thoroughly considered. We ensure that all our patients are well-informed during each step of the consultation and surgical process and provide explanations of the risks associated with facelifts. Once you are confident moving forward, we'll ask you to sign consent forms that show you fully understand the procedure and possible complications.
What to Expect During the Facelift Procedure
Deep-plane facelifts are performed under anesthesia. You'll be administered local anesthesia to numb the face with either intravenous sedation or general anesthesia. Dr. Alexander and Dr. Kaplan will provide recommendations on the best choice for your specific needs and provide you with detailed information about the options during your pre-operative appointments.
The duration of facelift surgery can vary, but is typically between two to four hours. Factors that affect the procedure length include the patient's condition, the specific technique used, and the extent of the surgery.
There are four basic steps to any facelift:
Step One – Making the Incisions
A deep-plane vertical facelift procedure requires incisions starting in the hairline at the temples. They will then follow a path inside the front of the ears, in the crease in back of the ears, and end in the hairline behind the ears. In many cases, a small incision may be made under the chin to remove excess fat and tighten the muscle bands of the neck. These incisions are deliberately placed so that once healed, they are concealed in the hair and in the natural creases of the ear and neck.
Step Two – Undermining (Loosening)
Next, Dr. Alexander and Dr. Kaplan gently separates the skin from the SMAS. [4] This gives access to the deeper tissues and frees the excess skin to be removed. The amount and areas of undermining depend on the technique being performed and the amount of loose skin.
Fat can be removed from the jawline in order to reduce the appearance of jowls. We may also transfer fat from the abdomen or hip to hollows under the eyes, cheeks, or temples that could use more volume. [5]
Step Three – Creating the Deep Plane Under the SMAS
The SMAS can be tightened and lifted in several ways, including:
Plication – folding or pleating with sutures
Purse string plication – Looped sutures are placed so that when tension is placed on each end, the tissue tightens, like the drawstring on a purse
Deep-Plane approach – The SMAS is completely freed from tight underlying ligaments, allowing Dr. Alexander and Dr. Kaplan to reposition the SMAS to its youthful, natural position. This revolutionary technique is the only method used by Dr. Alexander and Dr. Kaplan because it provides superior, predictable, and consistent results.
Step Four – Tailoring (Closing the Incisions)
The final step in the procedure involves re-draping the skin, so that it smoothly covers the newly created contours. Any excess skin is trimmed away, and the incisions are closed with removable sutures. This speeds up the healing process and ensures as little scarring as possible. Recovery After Surgery
During the first few days after a deep-plane facelift, you can expect tightness in the cheeks and neck. It's normal to experience discomfort, and patients will be given a prescription for pain medication. Most patients only feel the need to take it for 1-2 days.
Recovering from a deep-plane facelift procedure typically takes an average of 8-14 days. Recovery times vary individually. While you heal at your body's own pace, getting enough rest is crucial during recovery. Most patients should plan to take about two weeks off from work and normal day-to-day activities and wait an additional 3 weeks before engaging in any vigorous exercise or other strenuous activity.
Dr. Alexander and Dr. Kaplan's extensive experience allows him to evaluate you early in your recovery process and provide an accurate estimate for when you can expect your final results.
What are the Results of a Deep-plane Facelift?
The final results will improve your appearance and boost your self-confidence. It's normal to be excited about the changes, but patience is important as your face recovers from the surgery.
It is essential to have faith in the healing process. The visible improvements will become more apparent as the swelling and bruising decrease. It may take several months for the swelling to fully go down and up to six months for the scars to fade. Once fully healed, the incision lines from the facelift are almost always inconspicuous, blending seamlessly into the hairline and contours of the face and ears.
Patients should remember that facelift results are not permanent, and the aging process will continue, which may require revising the surgery in the future. A commonly used benchmark for gauging the results of a facelift is that if it makes you look fifteen years younger, it will take around the same amount of time for your face to return to its pre-operative condition. This means patients can enjoy their results for a long time, and still look young for their age as time passes!
Corresponding & Complimentary Procedures
Procedures that are commonly combined with a facelift to enhance overall facial rejuvenation are:
A brow lift, to lift a sagging or deeply furrowed brow
An eyelid lift to improve the appearance of aging eyes
Chemical or laser peels improve the texture of sun-damaged skin.
Non-surgical treatments such as peels or fillers may help delay the need for a facelift, but they cannot achieve the same outcomes. Other procedures can further enhance the outcome of a facelift. They include:
What is the Cost of a Deep-plane Facelift in San Diego?
Cost is always an important consideration in elective surgery. However, when choosing a plastic surgeon for a deep-plane facelift, remember that the surgeon's experience and your comfort are just as important as the final cost.
A quote will be provided to you after your consult with Dr. Alexander or Dr. Kaplan — and remember to ask about our financing plans! Call (858) 455-7557 to get started.
References