Mommy Makeover
Conveniently located to serve the areas of San Diego, CA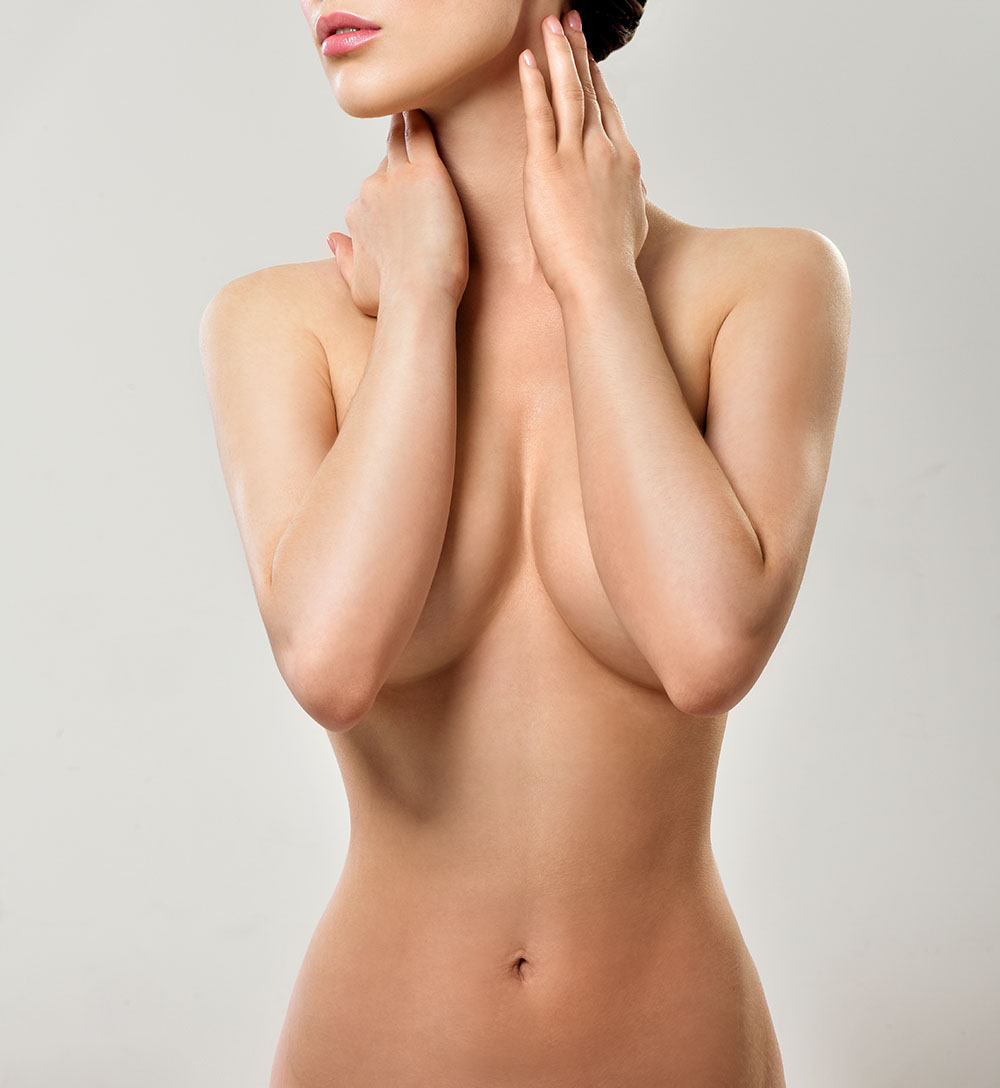 A mommy makeover is a comprehensive solution for women looking to restore their pre-baby body or enhance their appearance after pregnancy and childbirth. The physical changes that occur during and after pregnancy can be difficult to reverse with diet and exercise alone, which is why many women opt for a combination of surgical procedures tailored to their individual needs.
At Alexander Cosmetic Surgery, John T. Alexander II, M.D., J.D., F.A.C.S. and Jordan Kaplan M.D. understand that every woman's body is unique, and offer a personalized approach to mommy makeovers. As surgeons, they have extensive experience performing a range of procedures such as breast augmentation, breast lift, tummy tuck, liposuction, and body sculpting. During your consultation, they will listen to your concerns and goals, and work with you to design a treatment plan that meets your specific needs.
Located in San Diego, our practice is dedicated to providing exceptional patient care and beautiful, natural-looking results. If you are interested in learning more about how a mommy makeover can help you achieve the look you desire, please call us at (858) 455-7557 to schedule a consultation.
After Pregnancy
Pregnancy is a beautiful and transformative experience, but it can also take a significant toll on a woman's body. Many mothers find themselves struggling with unwanted changes such as sagging breasts, excess skin, stubborn fat deposits, and stretch marks that are resistant to diet and exercise. The good news is that you don't have to live with these frustrations forever.
Depending on your specific needs, we may recommend combining any of the following procedures for your Mommy Makeover:
Breast Augmentation
Breast Lift
Breast Augmentation with Lift
Breast Reduction
Tummy Tuck
Liposuction
The physical changes that come with childbirth can leave many women feeling less than confident in their post-baby appearance. Fortunately, a mommy makeover offers a solution to help mothers regain their pre-pregnancy bodies and boost their self-esteem.
Breast Contouring
The joys of motherhood are unparalleled, but the physical changes that come with it can be overwhelming. One of the most noticeable transformations occurs in a woman's breasts. Pregnancy, breastfeeding, and weight fluctuations can cause the mammary glands to undergo significant structural changes, leading to sagging and deflation.
Breast Enhancement
Breast augmentation is a popular option for women who want to enhance their breast size and shape. We offer a variety of implant options to suit your preferences:
Silicone – Silicone gel in a silicone shell
Saline implants – Saline solution in a silicone shell
Gummy Bear Implants – Thicker, more cohesive silicone gel in a silicone shell
Implant Choice
When it comes to selecting the size of your implant, it is essential to consider your body proportions and lifestyle goals. Overfilled saline implants can provide a rounder and firmer look, but they may feel unnatural or uncomfortable for some. Meanwhile, silicone implants are often softer and more pliable, providing a more natural-looking result. Dr. Alexander or Dr. Kaplan will help you choose an implant size that balances your desire for larger breasts with your overall health and well-being.
Contact Alexander Cosmetic Surgery to schedule a consultation and learn more about how we can help you achieve your mommy makeover goals. Simply fill out an inquiry form to get started.
Breast Lift
Are you looking to restore the perky shape of your breasts after pregnancy without increasing volume? Deflated breasts due to pregnancy can be a frustrating cosmetic condition, but a breast lift or mastopexy might be just the solution you need.
If you are happy with the volume and upper fullness of your breasts, a breast lift alone may be suitable, without the need for augmentation. (1) When it comes to the mommy makeover procedure, a breast lift is often a crucial component in achieving the desired results. But not all breast lifts are created equal. Different types of breast lifts address different degrees of deflation and sagginess. The type of lift recommended for you will depend on the degree of sagging, nipple position, and your desired outcome.
Breast Augmentation with Lift
While breast augmentation can help restore volume to the breasts, sometimes it's not enough to achieve the desired pre-pregnancy look. In such cases, combining breast augmentation with a lift may be necessary. This procedure involves raising the nipple and removing excess skin while also restoring volume to create a fuller, perkier breast appearance. Dr. Alexander or Dr. Kaplan will work closely with you to determine the ideal implant size and shape to complement your unique body type and aesthetic goals.
Breast Reduction
Breast reduction can be particularly beneficial for mothers who have developed overly large or sagging breasts due to pregnancy and breastfeeding. These changes can cause physical discomfort, posture problems, and self-confidence issues. Breast reduction surgery can not only reduce these symptoms but also enhance the overall appearance of the breasts, giving them a more youthful and lifted look.
Body Contouring
We understand that every woman's body is unique, and so is the impact of pregnancy. That's why we offer customized body contouring procedures tailored to each patient's specific needs and goals.
Tummy Tuck
For many women, a tummy tuck is an essential part of their Mommy Makeover. This procedure removes excess skin and fat from the abdominal area, tightens the underlying muscles, and creates a flatter, firmer midsection. Liposuction can also be used to target stubborn pockets of fat that are resistant to exercise and diet.
During pregnancy, the abdominal muscles stretch and separate to accommodate the growing baby. This often results in diastasis recti, a condition where the muscles do not return to their original position after giving birth because of a weakened abdominal wall. (2) During a tummy tuck procedure, a horizontal incision above the pubic area is necessary to tighten the separated muscles and remove excess skin. In some cases, a vertical incision may be needed as well.
As with any surgery, safety is our top priority. Our state-of-the-art facility is accredited and staffed by experienced medical professionals who are dedicated to ensuring your comfort and satisfaction throughout your mommy makeover journey.
Liposuction
Liposuction is a highly effective body contouring surgery that can help you achieve the desired shape. This versatile surgery is performed nearly anywhere on the body to remove stubborn fat deposits that are resistant to diet or exercise. Liposuction involves making small, discreetly placed incisions in the skin, through which a narrow cannula is inserted to suction away unwanted fat. Popular areas for liposuction include the pubic mons, thighs, flanks, bra rolls, and back fat.
Who is a Good Candidate for a Mommy Makeover?
Candidates need to be in good health and at a stable weight. Patients should wait until they have fully recovered from childbirth and finished breastfeeding before proceeding with breast enhancement surgery. Waiting for 3-6 months after lactation has ended ensures that the breast has stopped contracting and allows for optimal results.
Furthermore, it's important to have realistic expectations when considering a mommy makeover, or any cosmetic surgery. While it can help restore your pre-baby appearance and increase confidence, it is still major surgery and cannot stop the aging process. As long as you approach the surgery with this mindset, chances are high that you will have a rewarding experience and be pleased with your results.
Personal Consultation
During your personal consultation with Dr. Alexander or Dr. Kaplan, they will take the time to listen to your concerns and goals for surgery. They will also perform a thorough examination and review your medical history to ensure that you are a good candidate for the procedure. If you are interested in breast surgery, they may recommend pre-operative mammograms to establish a baseline for future comparison.
At Alexander Cosmetic Surgery, we believe in personalized treatment plans tailored to each patient's unique needs. Your surgeon will work with you to create a comprehensive plan that addresses all of your concerns and helps you achieve your desired results. Whether you're interested in a tummy tuck, breast contouring, or liposuction, we have the expertise to deliver beautiful, natural-looking results.
Cost of a Mommy Makeover in San Diego
We offer a wide range of procedures that can be included in your Mommy Makeover. Therefore, the cost of your treatment will be determined once your personalized treatment plan has been decided.
To schedule your Mommy Makeover consultation, contact us at (858) 455-7557 or complete a simple inquiry form on our website to start the process. Let us help you regain your confidence and love your body again!
Discover more about Dr. Alexander's unique story here.
FAQ
What is a Mommy Makeover?
A Mommy Makeover is a combination of cosmetic procedures designed to restore a woman's pre-pregnancy body. The most common procedures include a tummy tuck, breast lift, and liposuction. However, the procedure can be customized to meet each patient's unique needs and goals.
Can I get a Mommy Makeover if I am unsure about having more children?
If you plan on having more children in the future, it is best to wait until you are done with childbearing before undergoing a Mommy Makeover. Any benefits from the procedure could be reversed or negated with future pregnancies.
How painful is a Mommy Makeover?
Most patients experience some pain following the procedure, but each patient's experience is different. Your surgeon will discuss pain management options with you during your personal consultation. Typically, patients can expect about a week of bed rest and about a month of recovery before they can resume normal activities.
Are the results of a Mommy Makeover permanent?
The procedures are designed to provide long-lasting results. However, maintaining a healthy lifestyle and weight will help preserve your refreshed look for many years.
References
Ramanadham SR, Rose Johnson A. Breast Lift with and without Implant: A Synopsis and Primer for the Plastic Surgeon. Plastic and Reconstructive Surgery Global Open. 2020;8(10):e3057. doi:https://doi.org/10.1097/GOX.0000000000003057
Hall H, Sanjaghsaz H. Diastasis Recti Rehabilitation. PubMed. Published 2022. https://www.ncbi.nlm.nih.gov/books/NBK573063/