Lip Enhancements
Conveniently located to serve the areas of San Diego, CA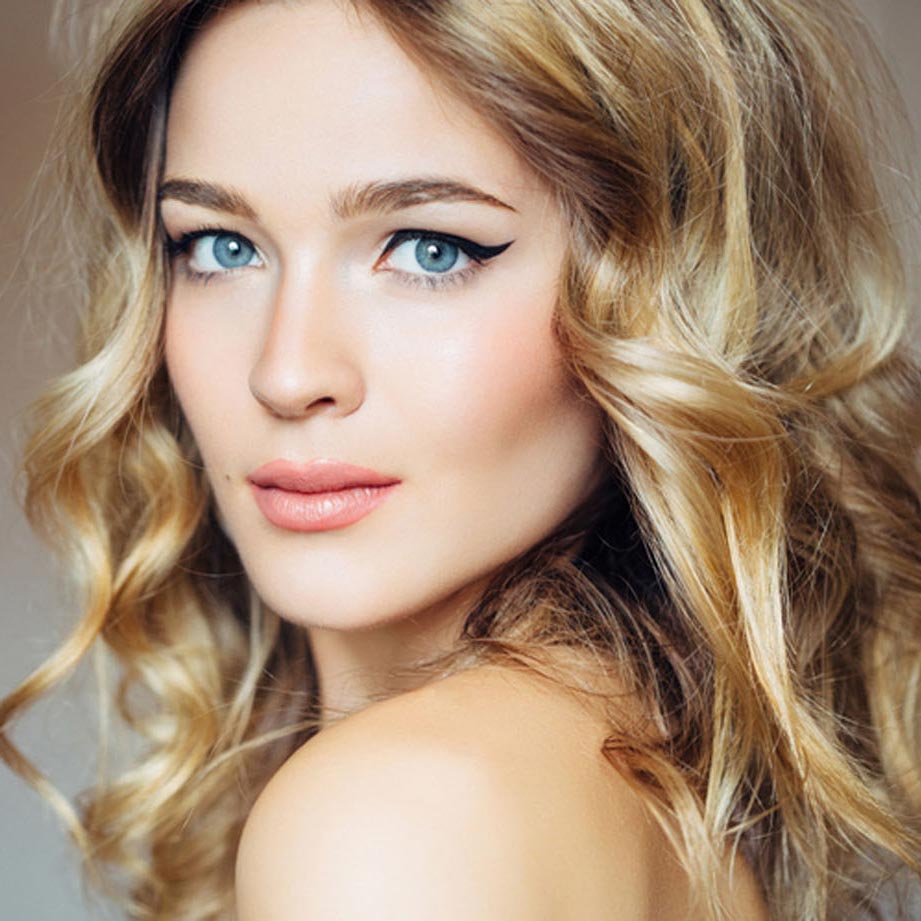 Having full, plump lips is often considered a sign of good health, beauty and youth. Whether you were born with thin lips or your lips are thinning due to the natural aging process, there are many ways to enhance them. Lip injections using natural or synthetic fillers can keep your lips plump for months at a time. Other options include fat grafting or transfers, lip lifts, vermillion (lip) advancement and permanent makeup. Every year, thousands of people undergo successful lip enhancement and are pleased with the results.
For more information about our San Diego lip enhancement procedure, please contact us online or call us at 888-463-9532. We look forward to helping you look your best.
Before and After Photos
Understanding the Lip Enhancement Procedure
When to Consider Lip Enhancement
Your lips have always been thin and disappear when you smile
As you age, your lips have become thinner and less full
You feel self-conscious about how your lips look
Having fuller lips will help balance out your face
Pro's
Some lip injections are temporary and can be modified to your preference
Quick one-day recovery for injections and a week for most lip surgery
Con's
Temporary fillers will require injections every few months
Lip asymmetry is a possibility
These are the top two pros and cons to weigh when considering lip enhancement. If you want to focus on what is unique to you, please consult with your aesthetic plastic surgeon or provider.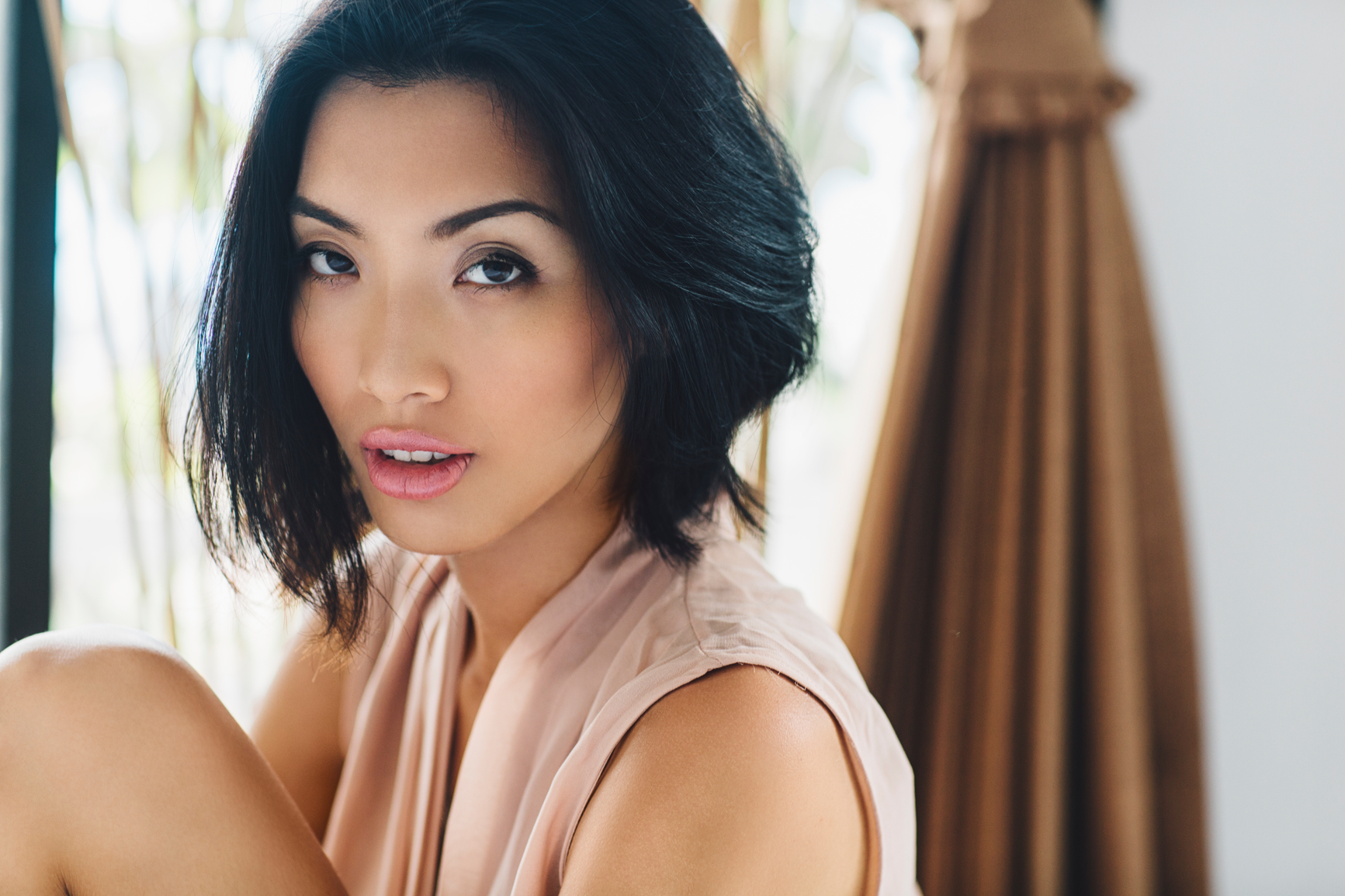 There are many different options to enlarge or enhance the size and shape of your lips: fat injections, filler injections, dermal grafting, vermillion advancement and lip lifting. Injections, grafting, and surgery can physically change the plumpness and volume of your lips, while lip lifts and vermillion advancement can change the shape and increase the amount of colored area of your lips.
Please call 888-463-9532 to schedule your Lip Enhancement in San Diego today!
Before You Decide…
The Consultation
During your initial consultation, you will have the opportunity to discuss what you want to achieve. Your provider will evaluate you for lip enhancement. Once the provider understands your goals, he or she may suggest additional or related procedures. It is important to be completely honest during the consultation. It's a good idea to be fully prepared to answer these questions:
Do you have any medical conditions or drug allergies?
Are you being treated for any medical conditions?
Have you had any previous surgeries?
What are your current medications and vitamin and herbal supplements?
What is your current use of alcohol, tobacco and recreational drugs?
What is your history with any noninvasive cosmetic procedures?
What outcome do you expect from the surgery? What is your chief motivation in undergoing it?
Your surgeon may also:
Ask you to look in a mirror and point out exactly what you would like to see improved.
Take pictures for your medical record, measure your face and use computer imaging to show you improvements you can expect
Evaluate your health status, including pre-existing health conditions or risk factors
Evaluate the elasticity of your skin
Discuss your options and recommend a course of treatment
Discuss likely outcomes, including risks or potential complications
Discuss the type of anesthesia that will be used
Questions to Ask
We developed these questions to help you:
Make the most informed and intelligent decisions about your procedure
Confirm that you have the right provider for your procedure
Make your initial consultation as rewarding as possible
Understand your options, potential outcomes, and risks
It is important for you to take an active role in your procedure, so please use this list of questions as a starting point for your initial consultation.
Am I a good candidate for lip enhancement?
Are the results I am seeking reasonable and realistic?
Do you have lip enhancement before-and-after photos I can look at for this procedure?
How many lip enhancement procedures have you performed?
Where will you perform my lip enhancement surgery and how long will it take?
What kind of anesthesia do you recommend for me?
What will be the costs associated with my procedure?
What will you expect of me to get the best results?
What kind of recovery period can I expect, and when can I resume normal activities?
What are the risks and complications associated with my procedure?
What are my options if the cosmetic outcome of my lip enhancement procedure does not meet the goals we agreed on?
Who is a good candidate?
The following are some common reasons why you may want to consider lip enhancement:
Good candidates for lip enhancement want to plump up thin lips or create a fuller look. If you smile and your top lip or both lips disappear, you may benefit from lip augmentation.
Some techniques can improve uneven lips, the shape of your mouth and gum-show when you smile.
On the other hand, if your lips are too large and overwhelm your face, speak to your plastic surgeon about lip reduction surgery.
If you are in good general health, have a positive attitude and realistic expectations, you are most likely a good candidate for this procedure.
What does it cost?
The cost of lip enhancements varies depending on the techniques used, from doctor to doctor, and from one geographic area to another.
Because lip enhancement is an elective procedure, insurance does not cover these costs. Many providers offer patient financing plans to make the procedure more affordable.
To learn more about our partner in payment plans, please visit CareCredit.
The Lip Enhancement Procedure
Prior to surgery, we will have you:
Take certain medications or adjust your current medications
Avoid taking aspirin, anti-inflammatory drugs and herbal supplements as they can increase bleeding
Stop smoking well in advance of surgery
During a preoperative appointment, usually 1-2 weeks before surgery, we will:
Get lab testing or a medical evaluation
Tell you what to do on the night before and morning of surgery
Discuss the use of anesthesia during your procedure
Explain post-operative care and follow-up, and what help you will need after the procedure
Anesthesia
Medications are administered for your comfort during the surgical procedure. The choices include intravenous sedation and general anesthesia. We will recommend the best choice for you based on your personality, your desires, and the complexity of your procedure.
How We Do It
There are many methods for lip enhancement. Our providers will offer you options depending on your aesthetic goals and recovery time frame. It might be appropriate to have two or more of these procedures to achieve the right look for you.
Injections – fat transfer
In fat transfer, autologous fat (fat from your own body) can be taken via liposuction from another area of your body and injected into your lips. Injections may need to be repeated until you get the desired result.
Injections – dermal fillers
Fillers made from natural or synthetic biocompatible material acts as a fat substitute to plump up the lip. One treatment is usually sufficient to produce the desired result. The results, however, may be temporary and require repeat injections.
Surgery – vermillion advancement
This procedure involves making an incision along the border of the colored portion of the lips, removing a strip of skin outside the border and then pulling the colored portion to increase the area of the lips.
Surgery – lip lift
Removing extra skin and lifting the lips will help those with loose skin or those who have a downward sloping mouth. To increase the upper lip, an incision is made under the nose and the skin is shortened to pull up the lips. Other lift techniques can shorten the upper lip to expose more teeth. To lift a downward turning mouth, small incisions are made on the side of the mouth and the extra skin is removed. Very small sutures are used for this procedure and removed four to five days later.
Informed Consent
Pain from lip enhancement is usually minimal. Significant pain is extremely rare and may be the sign of a serious complication, so your physician should be notified.
The decision to lip enhancement is extremely personal and you'll have to decide if the benefits will achieve your goals and if the risks and potential complications are acceptable. Your plastic surgeon and/or provider will explain in detail the risks associated with the procedure.
We will explain in detail the risks associated with the procedure. You will be asked to sign consent forms to ensure that you fully understand the procedure you will undergo and any risks and potential complications.
The risks include:
Lip asymmetry
Infection
Bleeding (hematoma)
Change in skin sensation (numbness)
Unfavorable scarring
Skin contour irregularities
Skin discoloration and swelling
Possibility of revisional surgery
Vascular Occlusion
Anesthesia risks
Recovery
The downtime from nonsurgical options (filler injections) is minimal. You may experience some bruising or swelling which will subside with time.
Your provider will discuss how long it will be before you can return to your normal level of activity and work. After surgery, you and your caregiver will receive detailed instructions about your postsurgical care, including information about:
Normal symptoms you will experience
Potential signs of complication.
Immediately after lip enhancement (surgical)
You will experience postoperative bruising and swelling, with mild to moderate discomfort for a day or two. A cold compress can be applied to the operative site to reduce swelling, bruising and pain. You may be restricted to a liquid-only diet for one or two days. You will most likely be mobile the day of your surgery, but your activities will be restricted.
Recovery time frame
It is vitally important that you follow all patient care instructions provided by your surgeon. This will include information about wearing compression garments, care of your drains if placed, taking an antibiotic if prescribed and the level and type of activity that is safe. Your surgeon will also provide detailed instructions about the normal symptoms you will experience and any potential signs of complications. It is important to realize that the amount of time it takes for recovery varies greatly among individuals.
The first two weeks
You should be able to return to work and other normal activities within a week.
Stitches are removed in four to six days; sutures placed inside the mouth will dissolve in a similar period of time.
You may be restricted to a soft diet for up to ten days.
Week two to eight
After four to six weeks, vigorous physical activity can be resumed.
The Specifics
Nonsurgical treatments
Injections with dermal fillers can be performed in the office with little to no downtime and minimal preparation. The surgeon or specialist will prep the area to be treated and may apply numbing cream. The procedure should take less than an hour in most cases, and you will be given instructions to follow once you leave the office.
Fat and other natural or synthetic materials may be injected safely into your lips to add volume.
Surgical lip enhancement
Your lip enhancement procedure may be performed in an accredited hospital, free-standing ambulatory facility or office-based surgical suite. Most procedures take at least thirty minutes to two hours to complete.
Medications are administered for your comfort during the surgical procedure.
General anesthesia is commonly used during your lip enhancement procedure, although local anesthesia or intravenous sedation may be desirable in some instances.
Your surgeon will follow the surgical plan discussed with you before surgery.
If you are having fat transfer surgery, liposuction will be performed to remove viable fat to be injected into your lips.
After your procedure is completed, you will be taken into a recovery area where you will continue to be closely monitored. After surgery, you may have stitches.
Results
How long the results last from your lip enhancement procedure depends on the treatment chosen and your reaction to the treatment.
Fat injections may require multiple injections but could lead to permanent lip enhancement.
Filler injections results depend on the type of filler used. Some fillers last from three to six months, while others last almost a year.
Lip lifting, and vermillion advancement provide essentially permanent results.
Maintain a relationship with your aesthetic provider
For safety, as well as the most beautiful and healthy outcome, it's important to return to your provider's office for follow-up evaluation at prescribed times and whenever you notice any changes in your facial implants. Do not hesitate to contact your surgeon when you have any questions or concerns.