Rhinoplasty
Conveniently located to serve the areas of San Diego, CA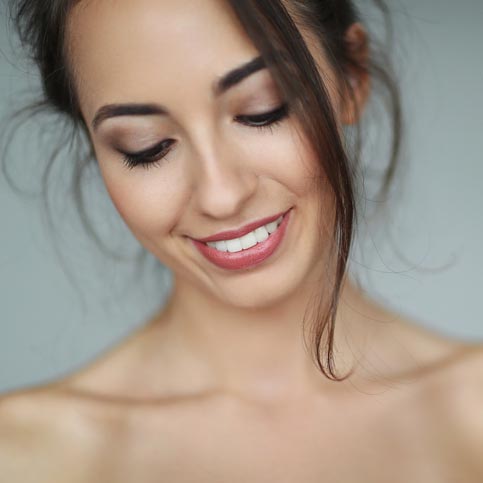 Rhinoplasty, also known as a nose job, is a surgical procedure that alters the shape and size of the nose to improve its appearance and function. A nose that does not "fit" with its surrounding features can cause distress and self-consciousness. However, an aesthetically pleasing nose can enhance one's overall appearance and boost self-confidence.
Determining whether a nose procedure is right for your specific circumstances is a key preliminary step in the planning stages. After all, as one of the most complex cosmetic procedures available, rhinoplasty takes thorough anatomical knowledge and immense skill on the part of the surgeon. It also takes patience and a clear understanding of what can be achieved on the part of the patient. As with any cosmetic procedure, the decision to undergo rhinoplasty surgery is a personal one, and once you have made it, your choice of surgeon is vital to its overall success.
At Alexander Cosmetic Surgery, John T. Alexander II, M.D., J.D., F.A.C.S. and Jordan Kaplan M.D. specialize in a variety of rhinoplasty procedures. They provide patients with natural-looking results that complement their facial features, allowing them to experience the nasal features they have always desired.
Contact Alexander Cosmetic Surgery at (858) 455-7557 to schedule a consultation with our doctors. Our San Diego office provides a beautiful, welcoming environment where you can feel confident in your decision to pursue rhinoplasty.
Before and After Photos
About Rhinoplasty
If you're dissatisfied with the size, shape, or symmetry of your nose, a rhinoplasty may be the solution for you. The procedure is consistently in the top 5 aesthetic surgeries performed every year. (1) The goals of the procedure can be multiple, and may include:
Adjusting the size and placement of the bones and cartilage in the nasal dorsum (bridge)
Changing the size, shape, or angle of the nasal tip
Reducing nasal projection, setting the nose back farther into the face
Narrowing the base of the nose, reducing nostril size
Balancing the shape of the nose with the proportions of the other facial features
Eliminating contour irregularities that cause nasal asymmetry
Improving airflow within the nasal structures and enhancing breathing ability
Like other facial surgeries, rhinoplasties are tailored to the individual patient's needs and anatomy to ensure natural-looking results. The nose is an incredibly complex structure, so surgeons plan their approach carefully for optimal outcomes.
Depending on the alterations required, rhinoplasties are performed using one of two surgical techniques: open and closed.
Open Rhinoplasty
In an open rhinoplasty, a small incision is made on the columella (the strip of skin between the nostrils), which allows the surgeon to lift the skin off the underlying nasal structures. The incision is very well hidden and usually unnoticed following surgery. This approach provides excellent visibility and access to the nasal framework, allowing for precise reshaping of the cartilage and bone. It is particularly useful for more complex cases, such as those involving significant structural deformities or revision surgery. (2)
Closed Rhinoplasty
In a closed rhinoplasty, all incisions are made inside the nostrils, which means there are no visible scars. This approach is less invasive than an open rhinoplasty and is often preferred for patients who require only minor modifications to the shape of their nose. Closed rhinoplasty procedures are usually shorter, and typically result in a quicker recovery time. (2) Appropriate candidates for closed rhinoplasty may benefit from reduced swelling following surgery. 
Drs. Alexander and Kaplan take great care to ensure that your rhinoplasty results look natural and complement your overall facial structure. They will work with you to create a personalized treatment plan that addresses your unique needs and concerns. Contact our office today to schedule a consultation and learn more about how rhinoplasty can benefit you.
Candidates
At Alexander Cosmetic Surgery, Dr. Alexander and Dr. Kaplan have helped countless men and women achieve their desired look through rhinoplasty. Candidates for this procedure typically have:
A nose that is too large or too small
A bump on the bridge of their nose
A bulbous or droopy tip
A crooked or asymmetrical nose
Difficulty breathing due to structural issues
The ideal candidate is in good overall health, is a non-smoker, and has realistic expectations for the procedure's outcome. During your consultation with Dr. Alexander or Dr. Kaplan, they will evaluate your unique nasal anatomy and discuss your goals for the procedure to determine if rhinoplasty is right for you.
Personal Consultation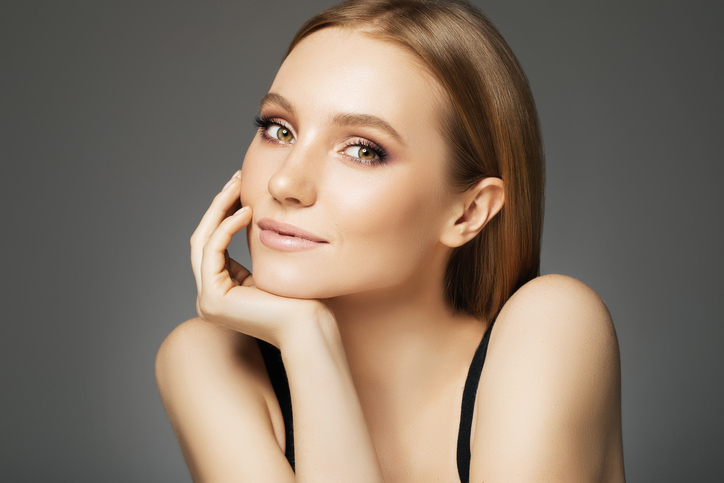 A personal consultation at Alexander Cosmetic Surgery in San Diego is the first step towards achieving your desired look through rhinoplasty. During your consultation, our doctors will review your medical history and discuss your cosmetic concerns highlighting your main concerns as well as what you wish to preserve about your nose.. With a detailed physical examination, they will evaluate the structure and function of your nose to determine how best to approach your surgery and to ensure that your new nose complements your unique facial features.
At Alexander Cosmetic Surgery, we understand that every patient is unique, and there is no one-size-fits-all approach to rhinoplasty. That's why our surgeons take a personalized approach to each procedure, taking the time to listen to your concerns and work with you to create a surgical plan tailored to your individual needs.
To book an appointment, call our office at (858) 455-7557. We look forward to helping you achieve your desired look with rhinoplasty.
Preparation
Before undergoing a rhinoplasty procedure, it is important to properly prepare yourself both physically and mentally. Here are some tips to help you get ready for your surgery:
Discontinue blood thinners, supplements, and other medications as instructed by the doctors
Stop smoking and avoid nicotine use for several weeks before and after your surgery to promote healing
Fill prescriptions for pain medication and antibiotics in advance of your procedure
Coordinate a ride home and an escort if sedation or general anesthesia will be used
Plan to take time off from work and social commitments to allow for adequate rest and recovery
During your consultation, we will also provide you with detailed preoperative instructions tailored to your specific needs and circumstances. Following these instructions carefully will help ensure a successful surgery and optimal results.
Anesthesia
At Alexander Cosmetic Surgery, we offer our patients a choice regarding their anesthesia, based on their desires, personality, and the complexity of their surgery. These options include intravenous sedation and general anesthesia. As with the other aspects of your rhinoplasty, we will discuss these anesthesia options with you in detail and recommend the one that fits your unique needs best.
Procedure
Once anesthesia has been administered, your surgeon will begin the process of reshaping your nose. Incision placement differs for open and closed procedures and allows for exposure of critical nasal structures that will be manipulated during surgery.
The next stages of the procedure are highly dependent on the individual's personal treatment plan. For patients with a prominent hump, the bridge of the nose is smoothed and reduced with specialized instruments. If the patient is lacking definition in this area, the surgeon may add cartilage to build shape. After this, the dorsal cartilages and nasal bones can be straightened and narrowed where necessary. The nasal tip will often be refined using a variety of techniques that results in strengthening and reshaping of the cartilage framework. Optional alterations to the nose include reshaping of the base of the nose (alar resection) to reduce its size, and the correction of a deviated septum to achieve nasal symmetry and restore optimal airflow.
After all of the necessary steps have been completed, your surgeon will carefully close the incision and fit a nasal splint to secure the area in the initial stages of the healing process.
Rhinoplasty Recovery
After undergoing a rhinoplasty procedure, patients will experience some swelling and bruising around the nose area. This is normal and typically subsides within the first few weeks following surgery. We will give you instructions which will include:
How to care for the surgical site
The medications you will take and how often to take them
How to watch out for specific concerns at the surgical site
When to return for your follow-up appointment
In particular, it is important to avoid blowing your nose or wearing glasses that rest on the bridge of your nose for at least 4-6 weeks post-surgery.
When Will I See My Results?
Patients should plan ahead and be aware that the results of a rhinoplasty are not immediate. In fact, due to the complex nature of the nasal structures, and the healing process involved, it may take up to 12 months to see the final results. Your surgeon will meet with you at specific intervals in your healing journey to ensure you get the most beneficial results.
Cost of a Rhinoplasty in San Diego
At Alexander Cosmetic Surgery, the cost of a rhinoplasty procedure will vary depending on the specific needs and goals of each patient. During your consultation, we will thoroughly evaluate your unique situation and provide you with a personalized treatment plan including an accurate estimate of the cost of your rhinoplasty.
If you are interested in pursuing a rhinoplasty procedure in San Diego, we encourage you to contact our office at (858) 455-7557 or fill out our online form to schedule your consultation today.
FAQ
Who is a good candidate for rhinoplasty?
The ideal candidate for rhinoplasty is someone who is in good overall health, has realistic expectations for the outcome of the surgery, and is unhappy with the appearance or function of their nose. It is important to wait until facial growth is complete before undergoing this procedure, so most patients are 17 or older.
How long does a rhinoplasty procedure usually take?
The time it takes to perform a rhinoplasty varies according to the patient's needs and the surgeon's chosen technique. Most primary rhinoplasty procedures take between two to three hours. 
What can I expect during the rhinoplasty procedure?
During a rhinoplasty procedure, you will be given anesthesia to ensure your comfort during the surgery. The surgeon will then make incisions to access the underlying structures of the nose and reshape them according to the desired outcome. Once the surgery is complete, the incisions will be closed and a splint may be placed on the outside of the nose to help it maintain its new shape.
How long will it take to see the final results of my rhinoplasty?
While you will notice some changes in the appearance of your nose immediately after surgery, it can take up to a year for the final results to become visible. Swelling will gradually subside over time, revealing the full extent of the improvements made during the procedure.
References
Gupta R, John J, Ranganathan N, et al. Outcomes of Closed versus Open Rhinoplasty: A Systematic Review. Archives of Plastic Surgery. 2022;49(05):569-579. doi:https://doi.org/10.1055/s-0042-1756315
Brito ÍM, Avashia Y, Rohrich RJ. Evidence-based Nasal Analysis for Rhinoplasty. Plastic and Reconstructive Surgery – Global Open. 2020;8(2):e2632. doi:https://doi.org/10.1097/gox.0000000000002632