Eyelid Lift
Conveniently located to serve the areas of San Diego, CA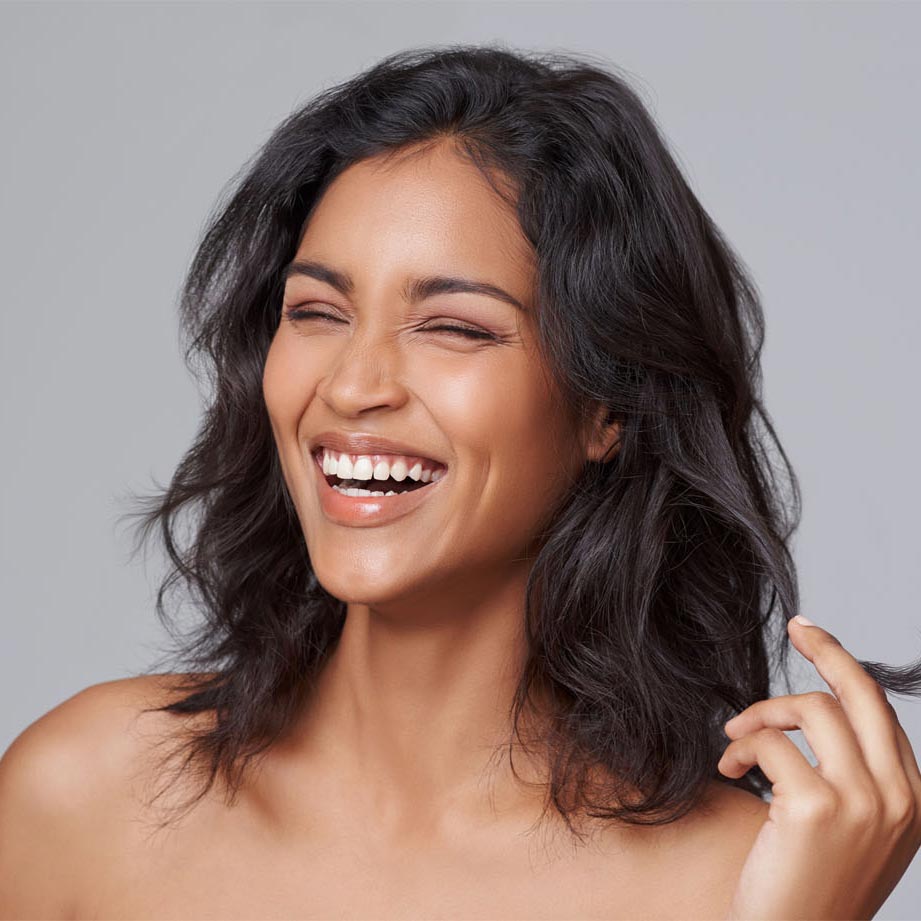 An eyelid lift procedure is also known as blepharoplasty (BLEF-row-PLAS-tee), and enhances the appearance of the upper and/or lower eyelids. The procedure results in a revitalized look around your eyes, making you appear more refreshed and awake. You want to look your best but also maintain your individuality. Eyelid surgery can correct drooping eyelids that may obstruct the patient's vision, bags under the eyes, and an overall tired and aged appearance, all while maintaining a natural look. Look like you, only better, with blepharoplasty.
At Alexander Cosmetic Surgery, the eyelid lift is a highly sought-after procedure performed almost daily. It is known to be a low-pain and quick-recovery procedure, providing predictable results. Dr. John T. Alexander II and Dr. Kaplan MD is an experienced surgeon committed to providing customized and natural-looking results for each patient. With advanced techniques and years of experience, Dr. Alexander and Dr. Kaplan ensures that your eyelid lift will be safe, effective, and tailored specifically to you. For more information about our San Diego eyelid surgery, please contact us online or call us at 888-463-9532. We look forward to helping you look your best!
Before and After Photos
More About Eyelid Surgery
Eyelid procedures are an effective solution for eliminating a fatigued appearance due to the following:
Sagging or loose skin causing wrinkles or disrupting the natural shape of the upper eyelid, potentially affecting vision
Excessive fatty deposits that result in puffiness in the central portion of the upper eyelids
Bags under the eyes
Drooping of the lower eyelids, exposing the whites below the iris
Excessive skin and fine wrinkles on the lower eyelid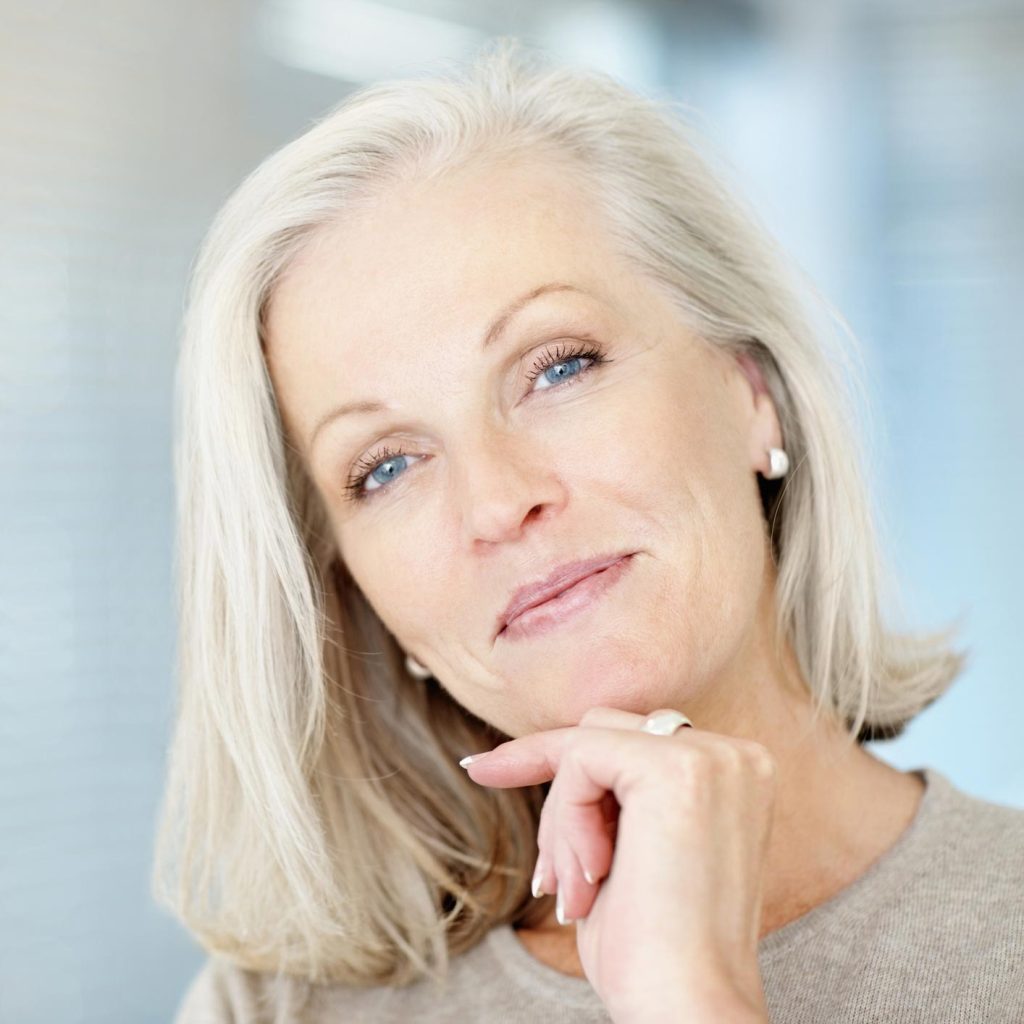 Many of the concerns that lead patients to consider eyelid surgery are the result of aging and genetics. An eyelid lift simply restores a more youthful appearance to the area around the eyes, without altering your unique facial features. However, some patients have concerns about undergoing eyelid surgery in San Diego, especially if they have seen unnatural results in others.
A common worry is the "overdone" or "surprised" appearance following surgery. It's good to know that this can be easily prevented and is not coincidental; this unnatural appearance typically stems from one of two causes:
The young, natural eye orbit is oval. When a plastic surgeon performs a brow lift along with upper eyelid surgery for heavy upper eyelid skin, this often leads to a brow that appears unnaturally elevated and high. This can give the orbital area a rounded, hollow appearance, making the patient appear older.
Some surgeons perform a procedure that disconnects the attachments of the lateral eyelid and repositions it higher, resulting in a "cat's eye" look; this procedure often results in a stretched or unnatural appearance unless the patient already has a severely drooping lower eyelid. [1]
At Alexander Cosmetic Surgery, we have discovered that the most natural outcome can be achieved by carefully removing only the excess eyelid skin without altering anything else around the eye. Brow lifts should only be done if necessary. Eyelid surgery performed well should not be noticeable and appear completely natural.
Benefits of Eyelid Lift
An eyelid lift is a medical procedure that should only be performed by a qualified and experienced plastic surgeon The benefits will vary based on individual conditions and goals, including:
Improved appearance–Rejuvenated appearance of the eyes, making you look more awake, refreshed, and youthful. Appearing more alert and engaged can have a positive effect on how others perceive you.
Increased Self-Esteem–Enhancing physical appearance can lead to an increase in self-confidence and self-esteem.
Better Peripheral Vision–In some cases, blepharoplasty can improve vision by removing excess skin that obstructs the field of vision, also called lash ptosis. [2]
Long-Lasting Results–Blepharoplasty results are typically long-lasting and can be maintained with good skincare and sun protection.
Minimal Scarring–With Dr. Alexander and Dr. Kaplan's surgical techniques, scarring is minimal and well-hidden.
Candidates for Blepharoplasty
Eyelid surgery is usually performed on adult men and women with healthy facial tissue and muscles and realistic goals for improving the eyelids and surrounding skin. Occasionally younger patients, even in their late teens or early twenties, have a significant excess of upper eyelid skin or lower eyelid fat; this inherited genetic condition is not associated with aging. [3]
An Eyelid Lift may be a good option for you if:
You are healthy and do not have a life-threatening illness or medical conditions that can impair healing
You have a positive outlook and specific goals in mind for eyelid surgery
You do not have serious eye conditions
You have droopy upper eyelids, bags under your eyes, or both
You look tired or angry even when you are not
Because every case is unique, the only way to accurately determine which procedure is best for you is to consult with Dr. Alexander and Dr. Kaplan.
Personal Consultation
During the consultation, you should expect a comprehensive discussion of the surgical options best suited to your unique features. A qualified surgeon like Dr. Alexander and Dr. Kaplan will complete evaluations and assessments based on your specific circumstances and goals. If a surgeon specializes in a certain type of eyelid lift, they may recommend it over other options. Avoid practitioners who adopt a "one-size-fits-all" approach; facial surgery techniques should always be selected to best meet the unique needs of each patient. With today's surgical advancements, skilled plastic surgeons have an arsenal of techniques to employ when performing blepharoplasties.
Remember that many procedures can rejuvenate the tissue around the eyes, making them look larger and more rested. We will always recommend the approach that best suits your facial structure and condition.
Dr. Alexander and Dr. Kaplan will inquire about your health, desires, and lifestyle during this appointment to ensure the best possible outcome. You must tell him if you have any of the following medical conditions:
Glaucoma
Dry eyes
Detached retina
Graves' disease or any other thyroid disorder
Cardiovascular disease, high blood pressure, or other circulatory disorders
Diabetes
Preparation
Prior to your procedure, you will be advised to:
Adjust or cease certain medications
Avoid taking aspirin, anti-inflammatory drugs, and herbal supplements to minimize bleeding risk
Stop smoking
Arrange for transportation and assistance post-surgery
We will provide you with a complete list of pre-operative instructions to ensure a safe and successful surgery. We will also provide information on what to expect before, during, and after the procedure and any necessary aftercare instructions.
You must be fully informed about the procedure and what it entails, so if you have any questions or concerns, please do not hesitate to ask. Our experienced staff is here to help guide you through the process and answer any questions. We want you to feel comfortable and confident with your decision to undergo blepharoplasty to enjoy your rejuvenated, refreshed look.
The Procedure
The right type of anesthesia will be selected for you based on your personal needs and the complexity of the procedure. Options include local anesthesia, intravenous sedation, or general anesthesia to ensure your comfort.
The duration of eyelid lift varies based on the extent of the procedure and the individual's facial features. On average, the procedure lasts around 30 minutes for the upper eyelids and 30 to 60 minutes for the lower eyelids. Despite being a relatively simple procedure, it is still a delicate process, and provides more significant results than non-surgical treatments like deep laser or chemical peels.
Step 1 – Marking
The eyelids must be precisely marked when the patient is upright so that the appropriate amount of skin can be excised.
Step 2 – The Incision
The incisions for eyelid surgery are positioned in such a way as to keep scars concealed within the natural structures of the eyelid.
To correct a droopy upper eyelid, the incision is made within the upper eyelid's natural crease and extends slightly beyond the eye to remove excess skin. The incision is angled upward to ensure the scar blends into the natural smile line.
To correct conditions in the lower eyelid the incision is made just below the lower lash line. This incision allows for the removal of excess skin in the lower eyelid.
In younger patients or those undergoing a chemical or laser peel of the lower eyelids, a transconjunctival incision may be used instead; this incision is hidden inside the lower eyelid and is used to correct lower eyelid conditions and redistribute or remove excess fat.
Step 3 – Removing Excess Fat and Skin
Excess skin and fat are trimmed to create a youthful and smooth appearance of the eyelids. Fat from the lower eyelid is sometimes relocated to fill the hollows around the tear trough, resulting in a revitalized look.
Step 4 – Closing
In the final step of the eyelid surgery, the incisions are carefully closed with removable sutures to enhance the healing process and reduce the appearance of scars.
An optional step that can be added is a laser or chemical peel of the lower eyelids or "crow's feet" area to smooth out any lines caused by sun damage or aging.
Recovery After Eyelid Surgery
While eyelid surgery recovery usually occurs within a week, it's important to understand that every patient's journey is unique. Healing times can range from 4-10 days, but factors such as excessive bruising and swelling can extend the recovery period.
To ensure a safe and smooth recovery, taking a week off from work and other normal daily activities is recommended. Dr. Alexander and Dr. Kaplan also recommends waiting about two weeks before exercising or strenuous physical activity.
Despite societal pressure for instant gratification, it's important to be patient and follow guidelines for recovery. Our team will closely monitor your progress and answer any questions you may have throughout recovery.
What are the Results of Blepharoplasty
The gradual appearance improvement after eyelid surgery will be evident as swelling and bruising fade away. This will reveal a smoother, well-defined eyelid. While it's common to be eager to see the changes, patience is important during the healing process. It may take up to a year for incision lines to refine fully. Once healed, the scars from eyelid surgery will be nearly invisible for most patients.
Proper sun protection throughout your life will help maintain your results, which include:
A revitalized and alert look
Redefined eyelids with a smooth contour
Unobstructed vision
Reduced appearance of wrinkles, fine lines, and droopiness in the eye area
An overall youthful and rested appearance
A more uniform appearance
Boosted confidence
Corresponding & Complementary Procedures
To enhance the rejuvenation of the face, an eyelid lift can be combined with other procedures, such as:
QuickLift™, to tighten lax facial and neck tissues
Brow lift to fix a drooping or heavily wrinkled brow
Chemical or laser resurfacing techniques to improve the tone and texture of eyelid skin and improve sun-damaged skin
Fat transfer to the tear trough
What is the Cost of Eyelid Surgery in San Diego?
Cost is always an important consideration in elective surgery. However, when choosing a plastic surgeon for an eyelid lift, remember that the surgeon's experience and your comfort are just as important as the final cost. A quote will be provided to you after you consult with Dr. Alexander and Dr. Kaplan. Be sure to ask about our patient financing plans.
Cost may include:
Surgeon's fee
Operating room and supplies
Prescriptions for medication
Medical tests
Anesthesia fees (if not done under local anesthesia)
To learn more about our partner in payment plans, please visit CareCredit.
Dr. Alexander, Dr. Kaplan and the ACS team look forward to giving you the bright eyes that will help you open up to the world!
References
Balaji S. Lateral canthal repositioning in syndromic, antimongoloid slant. Annals of Maxillofacial Surgery. 2016;6(1):50. doi:10.4103/2231-0746.186141
An SH, Jin SW, Kwon YH, Ryu WY, Jeong WJ, Ahn HB. Effects of upper lid blepharoplasty on visual quality in patients with lash ptosis and dermatochalasis. International Journal of Ophthalmology. 2016;9(9):1320-1324. doi:10.18240/ijo.2016.09.15
SooHoo JR, Davies BW, Allard FD, Durairaj VD. Congenital ptosis. Survey of Ophthalmology. 2014;59(5):483-492. doi:10.1016/j.survophthal.2014.01.005